Modi@ASEAN: India wishes to emerge as a global peacekeeper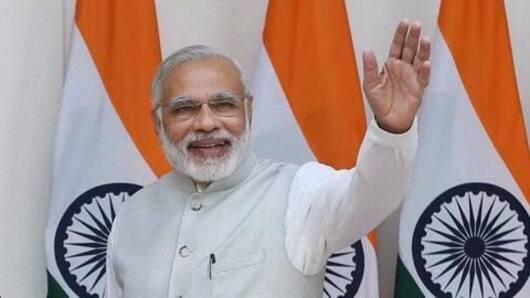 PM Narendra Modi recently addressed the Indian diaspora in the Philippines on the sidelines fo the ongoing ASEAN summit
Modi highlighted India's traditions and practice of peace and tolerance.
He urged them to look at history to see that "India hasn't done anything bad to anyone."
He asserted India's desire to emerge as "a global peacekeeping and peace-enforcing power."
Here's more about it.
In context
ASEAN summit: Modi highlights India's tradition of peace
First Indian PM visit to Philippines in 36 years
PM Modi's visit to the Philippines is the first prime ministerial visit to the country from India in 36 years since the visit of Prime Minister Indira Gandhi in 1981.
History
PM Modi: India hasn't done bad things to anyone
"I have come to a nation and a region that is very important to India," Modi told the Indian diaspora.
"History doesn't show us a single incident where India has done bad things to anyone," he stated.
He pointed to Indian troops fighting in both the World Wars to underline that India selflessly fought for the world's causes while not wanting anything in return.
Love World news?
Stay updated with the latest happenings.
Notify Me
Details
India wishes to be a peacekeeping, peace-enforcing power
Modi highlighted that India is the largest contributor to the UN peacekeeping forces.
"Indian peacekeepers are present in many restive areas of the world," he said.
He further conveyed that "India recognizes the need for peace in the global order" and highlighted New Delhi's ambitions to evolve into a "global peacekeeping and peace-enforcing power."
On Trump's praises for India
"Wherever President Trump has travelled recently and wherever he had an opportunity to speak on India, he has spoken optimistically and highly. I assure that India will try its best to fulfil the expectations that the U.S. and the world has from it," Modi stated.