Indian child Sherin Mathews' mother arrested for 'endangering' her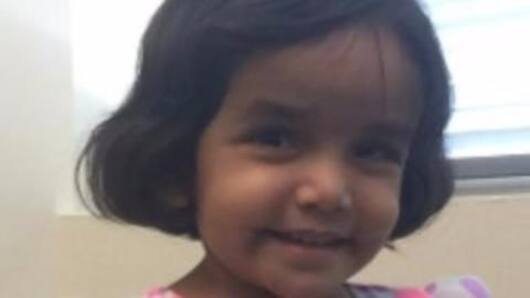 Less than a month after three-year-old Indian child Sherin Mathews was found dead in Dallas, officials have arrested her foster mother for leaving her alone the night she was reported missing.
Sini Mathews is being held on charges of abandoning or endangering a child. Bail has been fixed at $250,000.
After Sherin's case, the Indian Foreign Ministry has tightened passport rules for adopted children.
In context
Both parents of Sherin Mathews arrested
Missing
Sherin's disappearance and the recovery of her body
At 3am on October 7, her father Wesley Mathews claimed to have sent Sherin, who had developmental issues, out of the house to punish her for not drinking milk. He asked her to stand in the backyard.
When he went to check in on her 15 minutes later, he couldn't find her.
On October 23, cops recovered her body in an underground tunnel.
Father
The arrest of Wesley Mathews
Later, Wesley changed his story: he said she choked on her milk and he disposed of her body.
Police said Sini was sleeping and unaware.
Wesley was arrested and charged with first-degree felony injury to a child. The 37-year-old father continues to remain in Dallas County Jail. Bail is set at $1mn.
Their four-year-old biological daughter was placed in foster care.
Love World news?
Stay updated with the latest happenings.
Notify Me
Mother
The role of Sini Mathews
Texas Police now say on October 7, Sini and Wesley had gone out for dinner with their biological daughter, leaving Sherin alone at home as she had refused to drink her milk.
However, cops don't know yet if she was alive when the Mathews family reached home 1.5 hours later.
If Sini is found guilty, she might be jailed for up to two years.
Impact
India tightens passport rules for adopted children
External Affairs Minister Sushma Swaraj had urged the Indian Embassy in the US to follow up in the Sherin Mathews case and keep her informed.
She had also urged Women and Child Development (WCD) Minister Maneka Gandhi to probe Sherin's adoption process.
The foreign ministry then decided that adopted children from India will get passports only after the approval of the WCD ministry.