World
Parasites inside North Korean defector indicate poor health, nutrition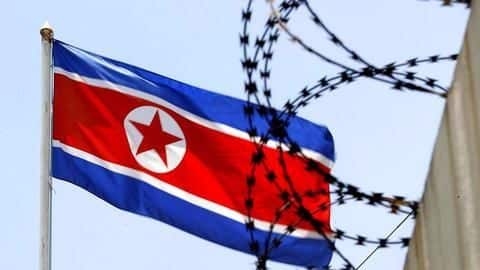 South Korean surgeons who operated on the North Korean soldier who was shot while defecting across the border on Monday said he had extremely high levels of parasites in his intestines.
They said the defector is stable but the worms in his body are contaminating his wounds, worsening his situation.
His condition is believed to provide a rare insight into life in North Korea.
In context:
North Korean defector has enormous parasites in body
13 Nov 2017

North Korean soldier shot while defecting across heavily guarded DMZ
On November 13, a North Korean soldier was shot and injured by his own military as he crossed the heavily garrisoned Demilitarised Zone (DMZ) into South Korea.
The defecting soldier made it to the South Korean side of the Joint Security Area (JSA) in Panmunjom.
The soldier, who received six bullet wounds, was rushed to hospital in a helicopter where he underwent emergency surgery.
18 Nov 2017

Parasites inside North Korean defector indicate poor health, nutrition
Love World news?


Stay updated with the latest happenings.
Condition

Doctor: "I've never seen anything like this"
"I've never seen anything like this in my 20 years as a physician," said South Korean doctor Lee Cook-jong.
"We are paying close attention to prevent possible complications," he said, adding that "an enormous number of parasites" including roundworms were found.
The longest worm removed from the soldier's intestines was 11-inches long.
His wounds have been severely contaminated by parasites and faeces.
Explained

How parasites entered his body
Parasites enter a human body through contaminated food, insect bites or through the skin.
Experts say the worms likely entered the defecting soldier's body through contaminated food.
The contamination may have been caused by the prevalent use of soil fertilized by human waste, called night soil.
Uncooked vegetables grown on night soil carry the parasites. Such parasites are prevalent in other developing countries too.
Details

Parasites common in bodies of North Korean defectors
North Korea is a poor country that lacks a modern medical system.
Its doctors are "relatively poorly trained and have to work with primitive equipment," said Prof Andrei Lankov of Kookmin University, Seoul.
"I don't know what is happening in North Korea, but I found many parasites when examining other defectors," said Professor Seong Min of Dankook University Medical School.