EU, UK fail to strike Brexit deal over Irish-border dispute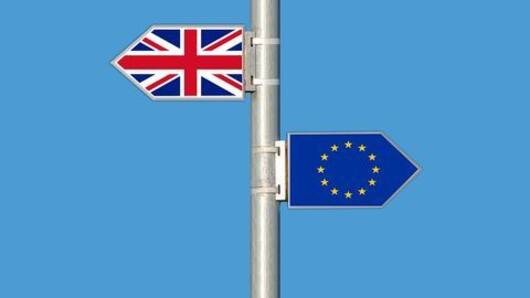 The UK and the European Union (EU) have failed to strike a Brexit deal after prolonged negotiations.
The talks reportedly broke down after Northern Ireland's pro-Brexit Democratic Unionist Party (DUP) opposed any concessions related to the Irish border issue.
British PM Theresa May said the talks would reconvene before the end of the week and expressed confidence that a deal would soon be reached.
In context
Brexit deal delayed over Irish border dispute
What is Brexit?
The process for Britain's exit from the EU was triggered following the results of a June 2016 referendum, in which 52% of the voters said Britain should leave the Union. 'Leave' supporters wanted Britain to be rid of EU regulations, including the harmonized economy.
Brexit and UK's geography
UK is made up of England, Scotland, Wales and Northern Ireland. In the context of Brexit, Northern Ireland is the only territory which shares a land border with an EU member-state, the Republic of Ireland. There is currently an open border between the two.
Love World news?
Stay updated with the latest happenings.
Notify Me
Context
Irish border dispute: Differing priorities over a key issue
May has so far been pushing for the complete severing of ties with EU.
The Republic of Ireland, an EU-member state bordering Northern Ireland, doesn't want Brexit to turn their currently open border into a hard border.
Most Northern Ireland parties want an open border and to be a part of EU's trade regime.
Northern Ireland's DUP, however, doesn't want to be with EU.
Objections
Why did DUP object to the Brexit deal?
DUP leader Arlene Foster reportedly conveyed to May that the party won't accept any "regulatory divergence" which "separates" Northern Ireland from the rest of UK.
The party essentially wants Northern Ireland to be subjected to the same rules as the rest of the UK, post-Brexit as opposed to EU trade and customs regulations.
Varadkar speaks
Irish PM Leo Varadkar outlines his position
Leo Varadkar, Prime Minister of the Republic of Ireland stated that Ireland wants a "written guarantee" that there won't be a return to a "hard-border" between Northern Ireland and Republic of Ireland post-Brexit.
He said that while DUP's concerns are valid, UK government should also take into account what other parties in Northern Ireland want.
He stressed that "Ireland wants to proceed to phase-II."
What next?
UK-EU want to proceed despite differences
May and European Commission President Jean Claude-Juncker tried to keep hopes alive for Brexit at a joint press conference in Brussels.
They acknowledged that they wanted to proceed together despite differences over several issues.
They expressed confidence that an agreement would be arrived at before December 15.
"This is not a failure, this is the start of the very last round," stated Juncker.