China halts funding for 3 CPEC projects over corruption reports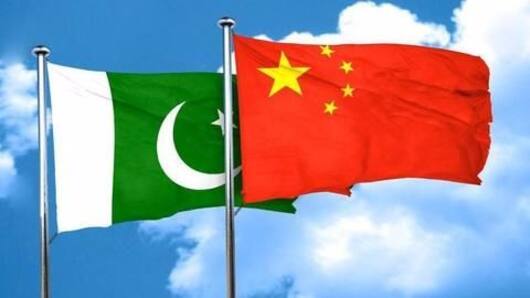 China has temporarily halted funding for at least three major highway projects in Pakistan which were being constructed as part of the $50 billion China-Pakistan Economic Corridor (CPEC).
Beijing's decision, which came after reports of corruption, left Pakistani officials "stunned," Pakistani newspaper Dawn has reported.
A Pakistani official has said Beijing would release the funds after issuing 'new guidelines.'
In context
Corruption reports over Pakistani CPEC projects disturbs China
Background
What is the China-Pakistan Economic Corridor?
The China-Pakistan Economic Corridor is an under construction, multi-billion dollar development project which seeks to improve Sino-Pak connectivity and enhance regional trade.
The project envisages the creation of energy pipelines, road-and-rail links and industrial trade corridors between China and the Pakistani port of Gwadar.
It runs through Pakistan-occupied Kashmir and is a crucial part of China's ambitious One Belt One Road (OBOR) programme.
Projects
Which projects are impacted by Beijing's decision?
Chinas decision would likely hit over $9.5 billion worth of road projects being undertaken by Pakistan's National Highway Authority (NHA).
China's decision will likely affect the $760 million 210-km-long Dera Ismail Khan-Zhob Road.
It may also impact the $180 million 110-km-long Khuzdar-Basima Road.
The third project likely impacted is the $80 million remaining 136-km section of the Karakoram Highway (KKH) from Raikot to Thakot.
Love World news?
Stay updated with the latest happenings.
Notify Me
Details
China was to release funding but backed out
All three projects were originally meant to be financed and constructed by the Pakistani government.
In December 2016, the NHA announced that the road projects would come under the CPEC's ambit, making them eligible for Chinese investment. China subsequently approved the funding.
However, on November 20, 2017, China said the funds would be released only after it finishes approving 'new guidelines.'
Why did China halt release of funds?
Recently, there were reports in the media of corruption in CPEC projects by various vested parties. A Pakistani official said China was quite disturbed by these reports, prompting it to temporarily halt funding for the projects.