Trump delivers on Israel promise, recognizes Jerusalem as capital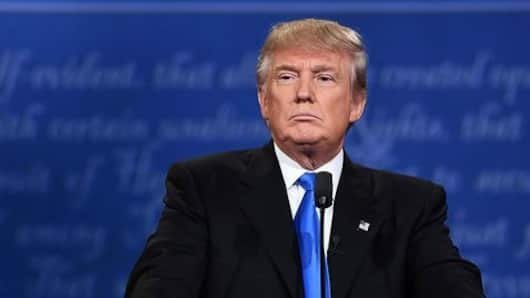 US President Donald Trump has recognized Jerusalem as the capital of Israel in a bold and unprecedented step that reversed decades of official US policy.
Trump termed the move "a long overdue step to advance the middle-east peace process."
The status of Jerusalem is central to Israel-Palestine conflict.
Israel lauded the announcement while several world leaders criticized it.
Here's more about it.
In context
Trump declares Jerusalem as Israel's capital
About
The contentious status of Jerusalem
Jerusalem is home to religious sites considered holy by Islam, Christianity, and Judaism.
Its current status is extremely contentious.
While Israel considers it its capital, Palestinians envision East Jerusalem as the capital of their own independent state that may/may not materialize in the future.
Moreover, Israel has built illegal Jewish settlements in East Jerusalem, outraging Palestine and the Arab-Islamic countries which back Palestine.
Details
What did Trump say?
Speaking at the White House, he stated that acknowledging Jerusalem as Israel's capital was a "recognition of reality."
He also said that he would order the state department to shift the US embassy to Jerusalem.
He added that he had "judged this course of action to be in the best interests of the US, and the pursuit of peace between Israel and Palestine."
Love World news?
Stay updated with the latest happenings.
Notify Me
Reactions
Israel lauds the announcement, Palestinians angry
In response to Trump's announcement, Israeli PM Benjamin Netanyahu said it was a "historic day" and that his country was "profoundly grateful" to him.
Scenes in Palestine were the opposite. Demonstrations occurred in Gaza ahead of the announcement in response to a call from Hamas.
Palestinian PM Mahmoud Abbas appeared in a pre-recorded TV address stressing that Jerusalem "was the eternal capital of Palestine."
World leaders react
How the rest of the world reacted?
Ahead of the announcement, Arab-Islamic countries, including Saudi Arabia, Turkey, and Egypt had warned the US and Israel of repercussions.
British PM Theresa May stated that the US announcement won't help peace prospects in the region.
French President Emmanuel Macron expressed his disagreement with the move as well.
UN Secretary- General Antonio Guterres termed it "a great moment of anxiety."
Conclusion
Trump's recognition of Israel: What does it mean?
During his presidential campaign, Trump promised pro-Israel voters that he would move the US embassy to Jerusalem. He could simply be fulfilling this promise.
Trump could also be trying to prove to Israel that the US has its back possibly for something in return.
It is possible there is a wider strategy at work, although the announcement seems like a shot in the dark.