UAE launches first program for manned space missions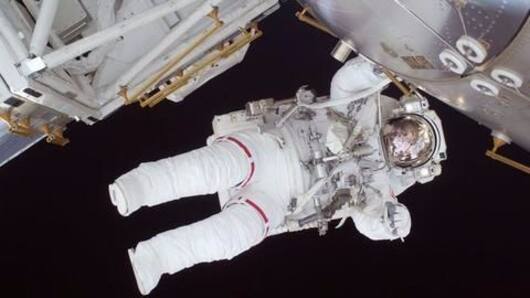 The United Arab Emirates (UAE) has kick-started a program for its first manned mission to space.
Under this mission, four Emirati astronauts would be sent to the International Space Station (ISS) within five years.
The success of the program would elevate the UAE into an elite club of nations who have sent astronauts into outer space.
Here's more on the UAE's ambitious vision.
In context
UAE wants to become global leader in space-exploration
UAE Prime Minister: 'Our people will break barriers'
In a statement on the planned manned mission, Sheikh Mohammed bin Rashed Al-Maktoum, the UAE's vice president and PM said, "a new chapter in our history begins with the launch of the first UAE Astronaut Program.....the people of the UAE will break barriers."
UAE's manned space mission: Astronauts to undergo strenuous training
Astronauts who hail from the UAE and wish to be part of the mission would be required to go through a rigorous vetting procedure. Selected aspirants will then undergo months of specialized training after which the final four will be chosen.
Love World news?
Stay updated with the latest happenings.
Notify Me
Vision & Mission
UAE's ambitious schemes for outer space
The UAE aims to become a "global leader in space exploration" in the next 50 years.
Additionally, it aspires to become the first Arab country to send an unmannned probe to orbit Mars under the mission entitled "Hope" by 2021.
Moreover, it plans on building a human settlement in Mars named "Science City" by 2117 which aims at replicating life on the red planet.