Indian drone "invaded" our airspace, then crashed: Chinese media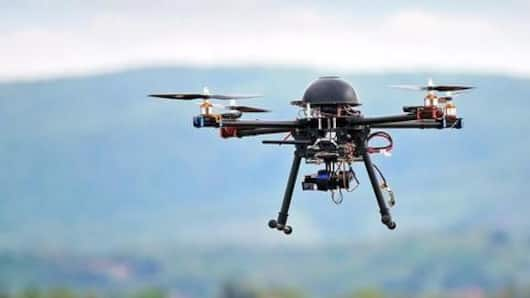 An Indian drone recently "invaded" Chinese airspace and then crashed across the border, Chinese media has claimed.
The People's Liberation Army (PLA) is "strongly dissatisfied with and opposed to" the breach, state-run Xinhua news agency reported.
However, media reports didn't provide critical details, including where or when it allegedly happened.
This comes three months after India and China ended the intense Doklam standoff.
In context
China claims Indian drone "invaded" airspace
Media
'Will defend China's national sovereignty and security resolutely'
"The Indian UAV intruded into China's airspace and crashed recently, and China's border troops have conducted identification and verification over the vehicle," Xinhua quoted Zhang Shuili, deputy director of the Western Theatre combat bureau.
"(It) violated China's territorial sovereignty. We strongly express our dissatisfaction and opposition. We will fulfil our mission and responsibility and defend China's national sovereignty and security resolutely."
Several important pieces of information missing
Zhang, however, didn't specify an exact location or time for the alleged incident. Though they claimed it had been identified as Indian, there was no information supplied about what kind of markings the UAV had. India hasn't yet responded to the allegations.
Love World news?
Stay updated with the latest happenings.
Notify Me
Post-Doklam
What has India and China been up to after Doklam?
In August end, Delhi and Beijing called off the 70-day Doklam standoff, one of the worst in decades.
India then rushed to upgrade infrastructure along the Sino-Indian border to prepare for similar encounters.
China, meanwhile, started upgrading and widening an existing motorable road near the standoff site and reportedly deployed more troops.
On November 18, India-China held their first post-Doklam border talks.