Brexit: UK and EU reach "breakthrough" divorce deal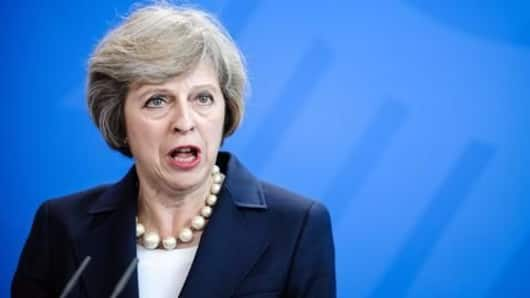 European Commission President Jean-Claude Juncker has announced that "sufficient progress" has been made in Brexit talks, which would pave the way for negotiations on the future of the EU-UK relationship.
In a statement alongside British PM Theresa May in Brussels, Juncker said both sides had made the "breakthrough we needed."
May said the Brexit deal was a "significant improvement" that required mutual compromise.
In context
Brexit talks: "Breakthrough" reached in UK-EU negotiations
What is Brexit?
The process for Britain's exit from the EU was triggered following the results of a June 2016 referendum, in which 52% of the voters said Britain should leave the Union. 'Leave' supporters wanted Britain to be rid of EU regulations, including the harmonized economy.
Details
What the deal entails?
May said under the agreement, EU citizens in Britain "will be able to go on living as before."
She said a financial settlement had been reached which was "fair to the British taxpayer."
The agreement also guarantees that there would be "no hard border" between Northern Ireland and the Republic of Ireland.
"Today's result is of course a compromise," Juncker said.
Love World news?
Stay updated with the latest happenings.
Notify Me
Ireland issue
DUP leader approves of latest agreement
An agreement between the UK and EU had been torpedoed by Northern Ireland's Democratic Unionist Party (DUP) on Monday.
The status of the open border between Northern Ireland (part of Britain) and the Republic of Ireland (an EU member) was sticking point in negotiations.
However, DUP leader Arlene Foster approved of the changes made in the recent agreement.