Pakistan tries to seduce Indian officials, but plans foiled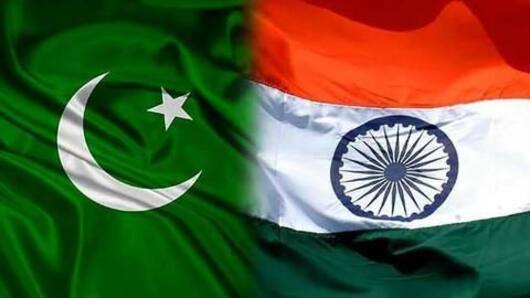 It seems Pakistan's latest attempt to beat India has failed. This time, they used the oldest trick in the book: they tried to lure away Indian officials with women.
But India found out about the plot before Islamabad could trap the three men and extract confidential documents.
The men have now been recalled. No wrongdoing is suspected on their part yet.
Here's what happened.
In context
Pakistan's honeytrap for Indian officials foiled
Trap
The plan: Send women in, seduce the men, film them
Pakistan's ISI apparently targeted three officials in the Indian High Commission's language department in Islamabad.
ISI planned to use women to seduce them and film them in compromising positions, a source said. Classified documents would have then be extracted from them.
Using seductresses is easier than cash as cash leaves a trail, an official said.
There have been similar attempts by Pakistan earlier too.
Foiled
But Pakistan's attempts were nipped in the bud
Fortunately, the men realized what was going on and informed Indian authorities. They have since been brought back to Delhi.
They are currently being investigated; they aren't suspected of any wrongdoing yet.
But it's unlikely they would be asked to serve in Pakistan again.
Indian officials are also trying to find if similar attempts were made by Pakistan against other junior officials.
Love World news?
Stay updated with the latest happenings.
Notify Me
Cases
Attempts by foreign governments to seduce Indian officials
Many countries have tried to lure away Indian officials using attractive people. One high-profile case is of Madhuri Gupta, who reportedly fell for an ISI official and was arrested for leaking sensitive information.
Then there was the Navy's Sukhjinder Singh who allegedly colluded with Russia; RAW's Manmohan Sharma (China), Ravi Nair (Hong Kong), Rabinder Singh (USA) and KV Unnikrishnan (Sri Lanka).
Action was taken against all.
New Delhi and Islamabad meanwhile spar over Kulbhushan Jadhav
Last year, New Delhi and Islamabad expelled several of each other's officials after a Pakistani official posted in India was held for spying. The two countries are currently involved in the matter of Kulbhushan Jadhav, an Indian Navy official arrested by Pakistan for alleged espionage.