Atlanta: World's busiest airport suffers power outage, 1,000 flights canceled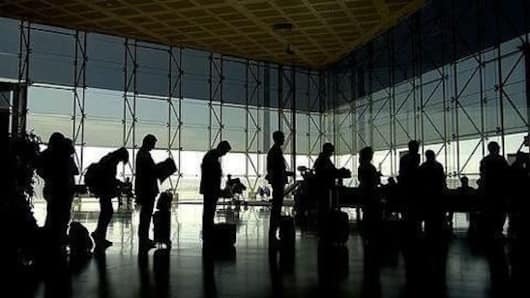 Atlanta's Hartsfield-Jackson international airport was partially shut down because of a power cut, affecting an estimated 30,000 travelers.
The airport handles over 250,000 passengers and around 2,500 flights every day, making it the world's busiest airport.
Over 1,000 flights had to be canceled as passengers were met with darkened terminals. Several incoming flights were diverted to other airports.
Authorities have managed to restore power.
In context
Power cut at Atlanta airport, 1,000 flights cancelled
Explained
What caused the power cut?
In a statement, the airport said it suffered a power outage shortly after 13:00 local time on Sunday.
The airport's electricity supplier Georgia Power has attributed the outage to a fire at an underground electrical facility.
A failed switchgear caused cable damage, resulting in the fire.
Flight operations are expected to resume at 6:00 local time on Monday.
Scope
30,000 travelers impacted by power cut
Around 30,000 passengers were affected by the power outage.
Several major airlines, including United, Southwest and American Airlines, had suspended their operations completely on Sunday.
Atlanta's mayor has apologized to those affected and has said the cause of the fire is under investigation.
Atlanta is a common stopover point for travelers as it's located within a two-hour flight for 80% of America's population.
Love World news?
Stay updated with the latest happenings.
Notify Me
Details
Passengers stranded for hours, unsure about connecting flights
A number of travelers shared images online showing them waiting in dark terminals.
Other passengers said they were unable to disembark from landed planes for up to six hours.
Thousands of passengers were left without information from airlines about connecting flights.
"Inside the terminal there were thousands all over, children crying. The air-conditioning wasn't working and it was very hot inside," one traveler said.