Chinese netizens debate controversial public death sentences over drugs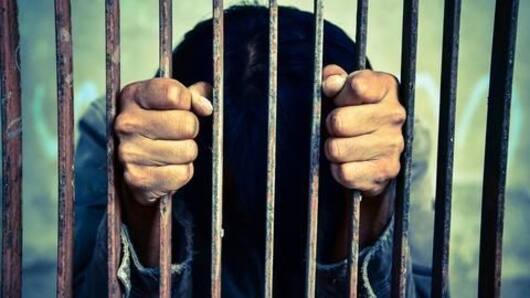 Chinese netizens are debating the practice by Guangdong province's Lufeng city to publicly hand out death sentences to inmates and parading them before their execution.
Lufeng authorities engage in the practice to rid the city of its reputation as a major producer of synthetic drugs.
Several Chinese netizens and international human rights groups have condemned the practice of public sentencing.
Here's more.
In context
Chinese drug dealers publicly shamed, sentenced to death
What happened?
Thousands turned up after court invites people for public sentencing
Recently, a Lufeng court invited public to witness the sentencing of 12 convicts at a local sports stadium
Thousands of people turned up.
10 convicts were handed death sentences for drug offenses and "escorted immediately to the place of execution and terminated."
Footage of the event went viral on Chinese social-media platforms.
Public sentencing, though rare in contemporary China, is getting popular in Guangdong.
Why?
Lufang a hub for methamphetamine, ketamine production
Some online users argued that the public sentencing, though contentious and ugly, is a necessary practice due to Lufeng's reputation.
Lufeng is a major hub for the production of ketamine and crystal methamphetamine which are trafficked abroad.
Lufeng is renowned for being "the city of ice."
Authorities have launched a massive crackdown and have solved 13,000 drug cases seizing 10-tons of drugs this year.
Love World news?
Stay updated with the latest happenings.
Notify Me
Criticisms
Chinese netizens say practice painful reminder of bygone error
Amnesty International tweeted: "The Chinese authorities have once again displayed a blatant disregard for human life and dignity."
Some users on Sina Weibo, a Chinese Twitter-like site, said public sentencing and shaming remind them of the controversial "Cultural Revolution" era.
Others expressed surprise over the ease with which death sentences were given.
China reportedly carries out the highest number of executions in the world.