World
Saudi Arabia, UAE introduce VAT; not tax free anymore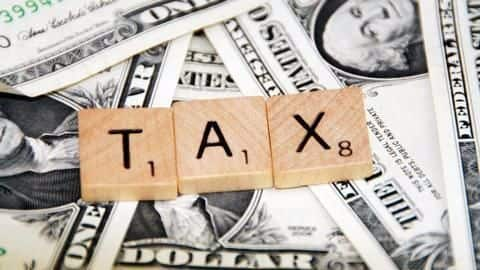 In the new year, Saudi Arabia and the United Arab Emirates (UAE) have become the first nations in the Gulf region to introduce value-added tax (VAT).
Saudi Arabia has additionally implemented 127% hike in petrol prices with immediate effect.
The move comes as oil-producing Gulf countries are trying to boost their revenue amid frequently plummeting oil prices.
What does this mean? Read on.
In context:
Saudi Arabia, UAE introduce VAT
03 Jan 2018

Saudi Arabia, UAE introduce VAT; not tax free anymore
Context

What context is this happening in?
Gulf countries such as Saudi Arabia and Qatar derive majority of their revenues from trading petroleum.
They take pride in their tax-free welfare system which caters to citizens needs from cradle-to- grave and have built a reputation as a retail paradise through events such as the annual Dubai Shopping Festival.
These countries have now been forced to revamp their revenues amid falling oil prices.
Love World news?


Stay updated with the latest happenings.
Details

Introducing taxes: What have Saudi, UAE planned?
The two countries plan on instituting a 5% sales tax on most goods and services.
Both Abu Dhabi and Riyadh have reportedly notified companies with over $100,000 of annual revenue to register in the VAT system.
The returns will be used "for infrastructure development ... (to) upgrade public services ... and boost UAE economy competitiveness," the UAE finance ministry revealed.
Analysts estimate that the newly-introduced tax could help Saudi and UAE raise upto $21bn in 2018, an amount equivalent to 2% of GDP and help reduce budget deficits.
This is likely to reflect in increasing retail-prices and could affect citizens.
The move will also help the two countries diversify their revenues from oil.
Bahrain, Kuwait, Oman and Qatar may also introduce VAT in 2019.