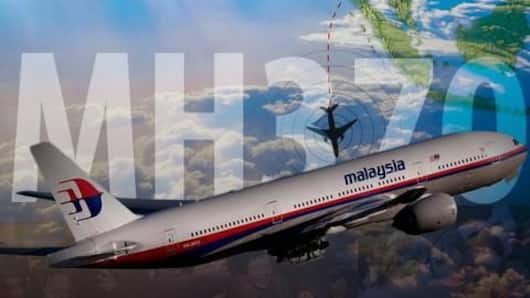 Hunting for MH370: Malaysia offers $70mn to ocean exploration firm
The government of Malaysia has inked a deal with an American ocean exploration firm, Ocean Infinity to launch a new search for the missing flight MH370.
The government has promised to pay the firm a whopping $70m if the hunt is successful.
MH370 had gone missing in 2014 with 239 passengers onboard in one of the biggest mysteries in aviation.
Here's more about it.
What are the details of the contract?
The Malaysian government chose Ocean Infinity out of three firms which had submitted the bid to resume the search.
If the firm locates the wreckage within 5000 sq.km of the search-area, they get $20m. It can go upto $70m if it's found outside the search perimeter of 25,000 sq.km of the Indian Ocean.
They don't get paid if they don't find anything.
Passengers' families welcome the decision
Speaking to AFP, VPR Nathan who lost his wife Anne Daisy on the plane said, "We're grateful the Malaysian government is resuming the search for MH370. We do not know what happened, we need to know what happened before we can get closure."
Love World news?
Stay updated with the latest happenings.
Yes, notify me
High-tech Norwegian vessel to carry out the search
The search will be carried out by Norwegian research vessel Seabed constructor. It has already set sail from South Africa with 65 crew-members in early-January.
The ship is equipped with eight drones, sonars and cameras that will explore the Indian Ocean waters for any signs of the missing plane's wreckage.
These can reportedly operate in depths up to 6,000 meters.