White power, swastikas spray-painted on Sikh man's store in Kentucky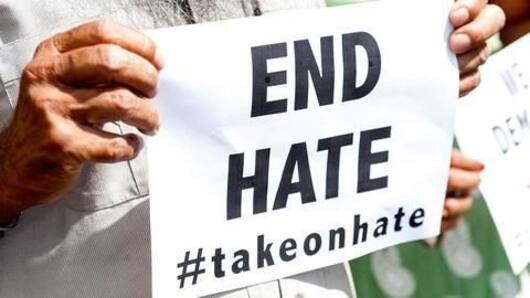 A masked man was caught on camera vandalizing a gas station owned by a Sikh in Kentucky, US, and spray-painting racial slurs.
Gary Singh, the owner, moved to America in the early 1990s, but says this was the first time he faced such an experience.
Kentucky State Police are investigating the case as criminal mischief, but are discussing hate crime charges on the vandal.
In context
Sikh man's gas station in Kentucky vandalized
Details
Hateful markings had one message: "Leave"
The incident happened last week, when the masked man was captured walking into the Greenup County store before midnight.
The local WSAZ TV reported he spray-painted hateful messages and symbols like "white power, swastikas, and language too vulgar to air."
The message was clear: all markings seemed to convey "leave."
The community is shocked, but customers say they hope it doesn't reflect on them.
Steep rise in hate crimes in US in recent times
The US has seen a rise in hate crimes in recent times. In 2016, 6,121 such crimes were reported, a 5% increase from 2015. 58% of the crimes where the perpetrator was caught were motivated by race, ethnicity or ancestry, and 21% by religion.