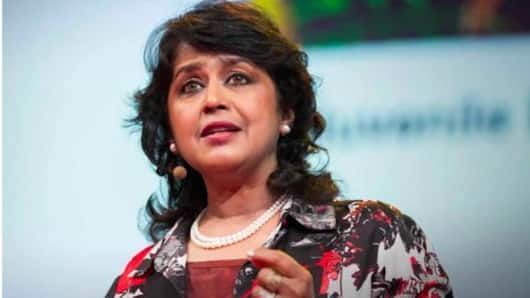 Mauritius president Ameenah Gurib-Fakim to resign over financial corruption
Ameenah Gurib-Fakim, the first female Mauritian president, will resign from office over allegations of financial corruption.
Accused of extravagant splurging through a credit card given by the charity Planet Earth Institute, she is expected to step down after the landmark celebrations on March 12 to mark the country's 50 years of independence, reported The Mint.
Gurib-Fakim was elected the president in 2015.
Here's more.
Gurib-Fakim accused of spending over Rs. 718,000 of charity money
Credits:
However, Gurib-Fakim said earlier this month that she had paid back all the money - Rs. 718,000 ($21,444) - that she spent on the credit card making duty-free personal purchases in Dubai.
According to L'Express, she also allegedly bought jewellery in late 2016 and made several other unaccounted purchases during her trips to Sweden, India, Italy and England.
Gurib-Fakim the latest in Mauritian government to step down
Gurib-Fakim's stepping down is the latest addition in the growing list of resignations by top Mauritian government officials, under fire either for alleged corruption or misconduct.
Most notably, former deputy PM Showkutally Soodhun quit office in November over inappropriate remarks.
Before him in September, attorney general Ravi Yerrigadoo resigned to cooperate in investigations into allegations of money laundering against him.
Love World news?
Stay updated with the latest happenings.
Yes, notify me
President's resignation a result of political manoeuvring?
It is being speculated that Gurib-Fakim's resignation is a result of political manoeuvering within the ruling party Militant Socialist Movement (MSM), ahead of 2019's general election.
Opposition partners are likely to take advantage of the growing scandals within the MSM government to undermine its chances of winning the polls or force an alliance.