World
Court rules Manus Processing Centre as 'illegal'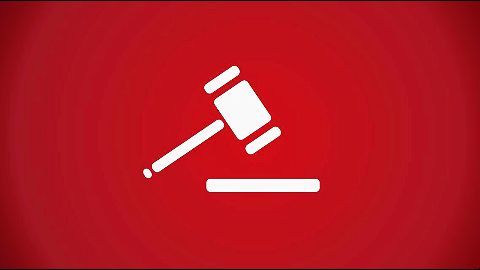 The Supreme Court of Papua New Guinea has ruled that Australia's detention centre on the Manus Island is not legal, as the court found it to be in breach of its constitution.
Australia pays Nauru and Papua New Guinea to hold asylum seekers who arrive at Australia shores.
The court's bench ruled that the Australian and PNG governments shall immediately remove people from detention.
In context:
Australia's detention centre in Papua New Guinea
Introduction

What is Manus Regional Processing Centre?
Manus Regional Processing Centre, located on Los Negros Island in Papua New Guinea, is a detention centre for offshore asylum seekers.
The detention centre in Papua New Guinea Navy Base Lombrum is operated by Transfield Services on behalf of the Government of Australia.
It was established on 21 October 2001, as one of the Offshore Processing Centres and a part of the Pacific Solution.
What is the Pacific Solution?

Pacific solution is an Australian government policy for transporting offshore asylum seekers to detention centers on island countries in the Pacific Ocean instead of allowing them into Australia. Asylum seekers were transported to Nauru and Papua New Guinea (PNG) detention centers.
Love World news?


Stay updated with the latest happenings.
2003

No asylum for unlawful maritime arrivals
People arriving unlawfully without proper documentation and seeking asylum in Australia were removed to one of the detention centers while their refugee status would be determined.
Gradually, Manus Processing Centre fell into a state of disuse as the Nauru centre was preferred.
Australian immigration decided to shutter Manus centre and grant asylum to detainees; the centre was maintained in case a reactivation need arose.
Manus centre closed after Kevin Rudd's election

After Kevin Rudd was elected the Prime Minister of Australia in 2007, his Labor government officially shut the Manus detention centre

down

. However, it was re-opened as the number of people arriving for asylum increased, in 2012.
2012-14

Riots broke out at detention centre after reopening
The Manus Regional Processing Centre was reopened in November 2012, and this time, it was operated by G4S, a British services company.
In 2014, the G4S contract had expired, and Australia entered into a contract with Transfield Services.
In 2014, riots broke out at the centre, which later became a grave disturbance that even led to the death of an Iranian detainee, Reza Berati.
2014

Robert Cornall appointed to review Manus centre
Following the riots, Robert Cornall-Head of Attorney-General's Department was appointed in 2014 to review the disturbances in the Manus centre.
He later presented his report to the Immigration Department in May 2014.
He had conducted investigations into allegations of sexual abuse in the detention centre in Manus in 2013.
There were 936 asylum seekers at Manus centre as of August 2015.
Love World news?


Stay updated with the latest happenings.
26 Apr 2016

Court rules Manus Processing Centre as 'illegal'
Detainees, human rights organizations welcome the decision

The detainees, human rights organizations, and advocates welcomed the court's decision. Peter Dutton, Australia's immigration minister, said: "It does not alter Australia's border protection policies – they remain unchanged. Australia was not a party to the legal proceedings."
26 Apr 2016

Refugees could settle in Papua New Guinea
Peter Dutton stated that the detainees could resettle in Papua New Guinea only if found to be refugees; if not found to be refugees, they should return to their country.
Rimbink Pato, PNG foreign minister, said that the government would close the centre but, it would remain open as long as it was necessary.
Pato gave no details or timetable for Manus Centre's closure.
28 May 2016

Australia, PNG to hold talks, decide the fate of Manus detainees
In the next week, Papua New Guinea and Australia and will hold talks over the future of asylum seekers held on Manus Island.
The talks come after Papua New Guinea's Supreme Court deemed the detention facility (where Australia sends its asylum seekers under an offshore policy) as unconstitutional.
Papua New Guinea said it will shut the facility but didn't provide a timeframe for it.