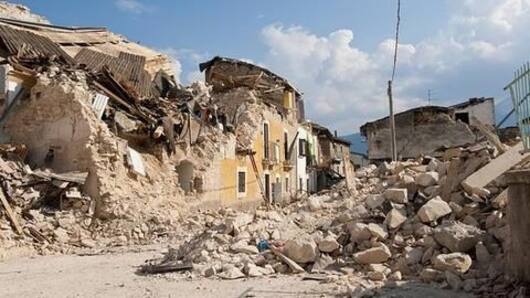 In China, officials report two major-earthquakes which never happened
On Thursday, China's earthquake administration reported that two major earthquakes jolted the opposite areas of the country. There is only one problem. It never happened.
The news about quakes, measuring 6.5 on the Richter scale about 10 seconds apart in the Western region of Xinjiang and in the Southwestern province of Yunnan, stayed on the website for an hour.
The officials clarified on Friday those were quake-drills, unintentionally made public.
It was an accident: Administration clarifies on 'major quakes' news
"An accidental leak of the quake drill was picked up by the media and caused a misunderstanding. After this happened, our administration immediately organized relevant departments to delete the inaccurate information," a statement read.
Why the false news of earthquake didn't surprise Chinese
Credits:
Though it was an accident, reports of earthquakes do not seem to surprise the Chinese. The country is seismically active and is frequented by earthquakes.
In 2008, the central province of China was hit by a 7.9 magnitude earthquake which reportedly killed over 10,000 people. Rescuers worked relentlessly for days to shift rubble of flattened schools and homes, in search of missing.
Which are the seismically active zones in India?
Asked 2018-04-20 16:01:52 by Armaan Pandit
Answered by NewsBytes
According to the Nation Center of Seismology(NCS) approximately 29 Indian towns and cities, including Delhi, fall under the 'severe' and 'very severe' seismic zones. Zone II is considered to be the least seismically active while Zone V is the most seismically active zone. Very severe zones include Bhuj, Chandigarh, Ambala, Amritsar, Ludhiana, and Roorkee.
How are earthquakes measured?
Asked 2018-04-20 16:01:01 by Manoj Panchal
Answered by NewsBytes
A seismometer is used to measure the power of an earthquake. A seismometer detects and measures the vibrations that are caused by an earthquake and records them on a seismograph.