World
Austrian election thriller too close to call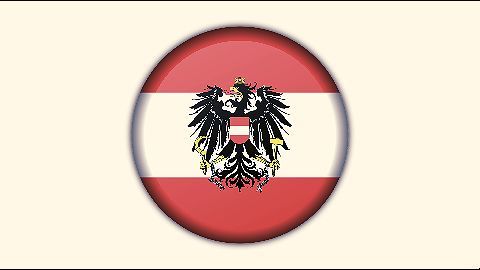 In a nail-biting race to become the Austrian President, candidates–Norbert Hofer of the Freedom Party and Alexander Van der Bellen endorsed by the Greens Party are neck to neck.
An exit poll conducted by SORA Institute placed both Hofer and Bellen at 50% each.
The final result would depend on a huge number of ballots received through mail—nearly 9,00,000, which would be added today.
In context:
2016 Austrian Presidential Elections
Introduction

Austria: A federal, representative democratic republic
Austria became a federal, representative democratic republic with its Federal Constitution of 1920.
The President is elected by eligible voters once in every six years.
The presidential election consists of two phases; if no candidate secures over 50% of the vote in the first phase, a second phase is held in which only the candidates in the first two places face each other.
Heinz Fischer not eligible for a third term

Heinz Fischer–the incumbent Austrian president, whose term ends in 2016, has served two consecutive terms in office and isn't eligible for another term. He was elected first on 8 July 2004 and was re-elected on 25 April 2010.
Love World news?


Stay updated with the latest happenings.
Candidates

Candidates running for the president in 2016
Rudolf Hundstorfer contested from the Social Democratic Party while Andreas Khol contested from the People's Party.
Norbert Hofer was chosen by the Freedom Party of Austria; the Greens Party endorsed Alexander Van der Bellen, who contested as an independent.
Irmgard Griss, former Supreme Court of Justice judge, contended as an independent; Richard Lugner, a businessman and 1998 presidential candidate, also contested as an independent.
Round One

First round of presidential elections
Freedom Party's Norbert Hofer emerged as the clear winner, followed by Greens' Alexander Van der Bellen, in the first phase of presidential elections, which caught everyone by surprise.
Unexpectedly, candidates from two major ruling Austrian parties-Social Democrats and People's Party failed to make it to the runoff with 11% vote each.
Hofer and Bellen would face each other in the runoff on 22 May'16.
Hofer beats Bellen by 15% votes

Austrian Freedom Party's candidate Norbert Hofer surpassed his opponents with 35.1% of the total vote in the first phase of presidential elections. Greens Party-backed independent, Alexander Van der Bellen, took the second spot with 21.3% of the total vote.
22 May 2016

Over 70% voter turnout expected in the runoff
The second round of the Austrian presidential elections were kick started as over 6.4 million eligible voters went to the polls.
In the runoff, voters had to choose between Hofer and Bellen; the voter turnout was estimated to be over 70%.
Voters who didn't want to elect a far-right wing president, voted for Bellen while those against a pro-refugee president chose Hofer.
Love World news?


Stay updated with the latest happenings.
22 May 2016

Tie-breaking postal ballot
As the European Union was closely watching Austrian presidential race, Hofer's hopes of winning the runoff were held up.
Approximately 9,00,000 or 14% of 6.4 million eligible voters in Austria cast their votes by mail in the runoff.
It was announced that the winner would be declared after the postal ballot was taken into account.
Hofer stated that it wasn't an easy battle.
23 May 2016

Austrian election thriller too close to call
Repercussions

Hofer's election might end the current coalition
If Freedom Party's Hofer is elected as the president, it might mark the end of the current ruling coalition as the President of Austria has the right to appoint and dissolve a government.
It is expected that if Hofer is elected, he will appoint Christian-Heinz Strache of Freedom Party to form a new government.
However, a general election in Austria is scheduled for 2018.
24 May 2016

Austria's new president calls for unity
Independent Alexander Van der Bellen, who won the Austrian presidential runoff, has called for Austrian unity in light of the close presidential race.
Having won by a margin of 31,000 votes out of 4.6 million, he accepted there was a rift, but said "We are two sides of the same coin. Together we make up Austria."
EU politicians have expressed relief at the results.