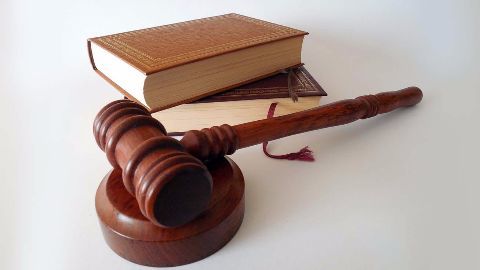 Participants of Operation Condor will face judgment, four decades after their actions and three years into their trial.
18 former military officers, including Argentina's last dictator Reynaldo Bignone, will be sentenced on charges including kidnapping, torture and forced disappearance.
If the Argentine court trying the case accepts plaintiffs' thesis, it will be the first time the murderous, multi-nation operation gets proven in court.
In context:
Tracing the horrors of Operation Condor
Introduction

Operation Condor
Throughout the 1970's, the military regimes of six South American nations - Argentina, Bolivia, Brazil, Chile, Paraguay and Uruguay organized a secret program, known as Operation Condor, where they helped each other track down and kill leftist dissidents.
Thousands of people who were suspected of having affiliations with radical leftist movements were rounded up and put into concentration camps and secret detention centers.
Operation headed by Chile

Operation Condor, named for the large bird that flies above the peaks of the Andes, was supposedly a Chilean initiative, led by Chile's former dictator Augusto Pinochet in response to the populist and socialist movements emerging throughout Latin America in the 1960s and 70s.
Love World news?


Stay updated with the latest happenings.
Killings

High profile killing associated with Operation Condor
By the time Operation Condor ended in early 1980s, as many as 60,000 people or more may have been killed. Precise numbers are hard to come by, because of the clandestine undertaking.
One of the high-profile killings associated with Operation Condor was the assassination of former Chilean Foreign Minister Orlando Letelier, who was killed in a car bomb explosion in Washington, in September 1976.
Dec 1992

Archives of Terror
Operation Condor might never have come to light at all, but for a chance discovery in December 1992.
Detailed documents dubbed as the 'Archives of Terror' were found at a police station in the Paraguayan capital of Asuncion.
These contained information on hundreds of Latin Americans who had been secretly kidnapped, tortured and killed by the secret services of the military regimes involved.
2001

Declassified documents reveal CIA in the know
Declassified cables show that the CIA and the US State Department were aware of 'Operation Condor' early on.
Declassified U.S. documents make it clear that US security officers saw Condor as a legitimate "counter-terror" organization.
Other cables show that Henry Kissinger, the then US secretary of state, told his ambassadors not to confront the military governments (involved in Operation Condor) over assassinations and torture.
5 Mar 2013

Trial over Operation Condor begins in Argentina
A Buenos Aires courthouse heard charges against 25 defendants accused of human rights abuses during the operation condor.
Among them were Jorge Videla, and Reynaldo Bignone, former de facto presidents during Argentina's 1976-1983 military rule.
They were already serving life sentences for their role in the regime's Dirty War against subversion.
The 'mega-trial' was expected to last a minimum of two years.
Love World news?


Stay updated with the latest happenings.
26 May 2016

Operation Condor to face judgement day
Seven defendants already dead

Seven other defendants accused of their involvement in Operation Condor, including Jorge Videla – the general who headed Argentina's junta during its bloodiest first three years – have died since the trial began in 2013.
28 May 2016

Argentine leader gets sentenced over Operation Condor
Former Argentine military leader Reynaldo Bignone, has been sentenced to 20 years in prison for crimes committed under Operation Condor.
Former Uruguayan Col Manuel Cordero - the only non-Argentine defendant - was jailed for 25 years.
The sentencing of the rest of the military rulers is yet to commence.
14 other military leaders were also sentenced for 8-25 years along with Bignone.