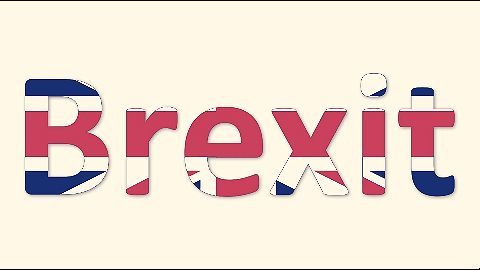 A poll conducted by Opinium revealed that 43% of voters in the UK supported a Brexit while 40% of them voted against it.
The 3% lead for Brexit shows that the Eurosceptic campaign gained momentum.
14% of the voters were undecided.
In another poll by the Observer, over half the participants stated that exiting the EU would help Britain gain control over its borders.
In context:
Breaking down BREXIT
European Union

European Union comes into existence; UK joins EU
French Politician–Robert Schuman proposed a community that would be open for all nations, keeping Germany's peaceful interests in mind.
The 1952 European Coal and Steel Community Treaty and the 1957 Treaty of Rome (signed by six countries) laid the foundation for the European Union.
In 1973, British Prime Minister–Ted Heath joined the EU keeping Britain's political and economic integration, and stronger future in mind.
Treaty of European Union signed

The Maastricht Treaty or the Treaty of Europe was signed in Maastricht, Netherlands on 7 February 1992 and enforced in 1993. It created the EU along with the Euro–single European currency. It further introduced European citizenship.
Love World news?


Stay updated with the latest happenings.
2015

UK wants renegotiation of EU-ties; calls for referendum
Britain stood firm for renegotiating its ties with EU; experts warned that a British exit from EU would harm the UK, and it would lose over £224 billion by 2030.
In May 2015, the UK's plan for an in/out EU referendum was unveiled by Queen Elizabeth.
PM Cameron said that a referendum on whether UK should exit EU would be held by 2017.
Feb 2016

British PM, EU Chief meet to renegotiate ties
British PM–David Cameron and EU Chief–Donald Tusk met as Britain wanted four key areas to be renegotiated.
No decision was taken but, Tusk unveiled proposals to avoid Brexit and started renegotiating later.
Tusk's plans included: four-year halt on EU migrants' welfare-payments, non-Eurozone economies' special rights and empowerment of national parliaments.
Cameron said it's likely that the referendum in Britain would be held in Jun'16.
The UK's four key issues

British PM David Cameron's four key areas to be renegotiated included– single market for non-Euro nations, a pact on the reduction of 'red tape' burden, exemption from 'ever-closer union', and restrictions on EU migrants' access to in-work advantages.
Feb-Mar 2016

EU's deal to prevent Brexit; Cameron finalizes referendum
EU leaders unanimously reached a deal that included exemption from "ever-closer union", migrant workers' welfare-rights, a safeguard for London's financial centre and Britain's special status.
On 20 Feb'16, British PM Cameron announced that the Brexit referendum would take place on 23 Jun'16.
In Mar'16, Buckingham Palace officially complained to Britain's press watchdog after the Sun newspaper reported that Queen Elizabeth II supported the Brexit.
Love World news?


Stay updated with the latest happenings.
6 Jun 2016

Voters for Brexit lead opinion poll by 3%
Adverse Effects

Defence, Global Economy, Health sector would be affected
The Royal United Services Institute stated that a Brexit would be the biggest defence and security threat for Britain.
The Paris-based 'Organization for Economic Cooperation and Development' warned that a Brexit could pose a significant threat to the global economy.
The Royal College of Physicians, stated that EU membership was good for Britain's health sector and warned that a Brexit would harm public health.
10 Jun 2016

Brexit: Labour warns of emergency budget
Labour party leaders are expected to argue that leaving the European Union would lead to an emergency budget and further cuts in public spending and tax rises.
The Labour party's shadow cabinet home secretary Andy Burnham has said the Remain campaign faces the "very real prospect" of defeat.
However, several labour leaders have also come out in favour of a Brexit.
24 Jun 2016

Britain bids farewell to EU
In a closely contested poll, voters in Britain have voted to leave the European Union.
According to sources the final vote tally was at 51.5% for Brexit, against 48.5% to remain.
The pound took a pounding and fell 9.4% after the vote.
Experts state that this vote dealt the greatest blow to European integration since WW2, and paves the way for more exits.
24 Jun 2016

David Cameron resigns after Brexit
British PM David Cameron has decided to step down after citizens voted to leave the EU, in the Brexit referendum.
Cameron, who urged voters to vote for the 'remain' camp said he would help "steady the ship" in the coming weeks and months after the historic vote.
Making the announcement to reporters outside Downing Street, he stated that he would leave office in October.
25 Jun 2016

Moody's lowers UK credit ratings
Ratings agency Moody's has downgraded the UK's credit outlook ratings to negative after Prime Minister David Cameron resigned over the Brexit vote.
Justifying its action, Moody's said the Brexit vote made room for a"prolonged period of uncertainty."
Stating that the vote also had "negative implications for the country's medium term growth outlook", Moody's lowered UK's issuer and debt ratings to negative.