World
Orlando shooter was closet homosexual: Locals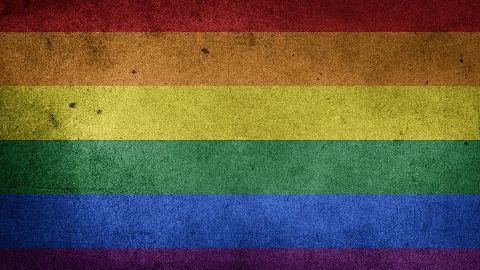 Local residents and friends of the Orlando shooter Omar Mateen stated that he was a closet homosexual who used to frequent gay bars and was a regular at Pulse.
Several witnesses also confessed to be propositioned by Mateen on several occasions.
His ex-wife and second wife have declined to comment on the matter.
Police are now investigating his family for possible terror links.
In context:
Orlando Nightclub Shooting
Omar Mateen entered the nightclub at 2 a.m., armed with a handgun and an assault rifle.
He shot and killed several peopel at the club and took hostages as well.
The police along with a SWAT team began their rescue operation at 5 a.m. and Mateen was killed.
According to U.S officials, Omar called 911 during the attack and pledged his allegiance to ISIS.
The Perpetrator

About Omar Mateen
29-year-old Omar Mateen is an American citizen who lived in Fort Pierce, Florida. His parents are from Afghanistan.
According to the Orlando Police Department, Omar was born in New York and was a divorcee.
The Bureau of Alcohol, Tobacco, Fireams and Explosives stated that the weapons used by him in the attack - an assault rifle and a handgun - were both purchased legally.
Love World news?


Stay updated with the latest happenings.
Mateen's ex-wife says he was mentally unstable

Omar Mateen was married to Sitora Yusufiy from Uzbekistan. In an interview, she said, "He was not a stable person. He beat me. He would just come home and start beating me up because the laundry wasn't finished or something like that."
Known face?

FBI investigated Omar twice before yesterday's attack
Omar Mateen has been a known face to the FBI, that has interviewed him twice before, in 2013 and 2014.
Omar was investigated for maintaining potential relations with terrorists and for showing sympathies for a suicide bomber.
However, FBI Assistant Special Agent Ronald Hopper said, "those interviews turned out to be inconclusive, so there was nothing to keep the investigation going".
13 Jun 2016

Shooting at Orlando Nightclub: 50 dead, 53 injured
In the early hours of 12th June, at a gay nightclub in Orlando, Florida, American-born Omar Mateen gunned down 50 people.
Pulse, claiming to be the "hottest gay bar" in the heart of Orlando, is a vast and open space and was hosting a "Latin flavor" event on Saturday night.
This attack proved to be the deadliest chapter in America's long history of mass-shootings.
Role of ISIS

According to a report by CBS News, The Islamic State of Iraq and Syria (ISIS), allegedly claimed responsibility for the shooting. The terror group's news organization, Aamaq Agency, said the attack was "carried out by an Islamic State fighter."
Love World news?


Stay updated with the latest happenings.
Reactions

Obama, Trump, Hillary react to the killings
President Barack Obama condemned the attack saying it was clearly meant to be "an act of terror."
Republican Presidential candidate Donald Trump took to twitter, patting his back and re-affirming his stand on banning Muslims from the country.
Hilary Clinton, Democrat, said that people attacking in the name of ISIS should be labelled as "mentally ill" and not Islamist terrorists.
15 Jun 2016

Orlando shooter was closet homosexual: Locals
21 Jun 2016

FBI releases Florida nightclub gunman's 911 transcripts
The FBI published partial transcripts of Omar Mateen's 911 calls.
The text revealed that Mateen threatened to explode a car rigged with bombs and strap explosive vests onto hostages.
The FBI published the heavily redacted transcript of the gunman's calls in an attempt to fend off criticism that the police had acted too slow to end the three-hour standoff on 12 Jun'16 in Florida.
23 Jun 2016

Orlando shooter was seeking revenge: Lover
A man claiming to be the former lover of Omar Mateen stated that he acted out of "revenge" after finding out one of his partners was HIV positive.
He claimed Mateen had engaged in sex with two men, one of whom was later discovered to be HIV positive.
He claimed Omar stated that he would "make them pay for what they did to me."
26 Jun 2016

Officials plan memorial for Orlando victims
Officials from Orlando have decided to create a permanent memorial for the 49 people killed in the Pulse nightclub attack.
Officials said they would follow an "open and transparent" process to create the memorial after taking inputs from the families of the victims.
A location or a date for the creation of the memorial is yet to be agreed upon by civic officials.
26 Aug 2016

Orlando survivors' medical bills waived
Hospitals in Orlando have stated that they will not charge the survivors of the Orlando nightclub attack for their medical expenses.
Hospitals will waive off almost $5.5million in medical expenses for 44 people who sought treatment at the Orlando Regional Medical Center out of the 53 people who survived the deadly shooting.
Families of victims who passed away in hospital were not charged either.
02 Nov 2016

Orlando shooter's wife says she was "unaware of everything"
Noor Salman, the wife of Orlando nightclub shooter Omar Mateen, said she was "unaware of everything."
Salman said, "I don't condone what he has done" and apologized "for what has happened."
She said Mateen was initially "gentle" but later became abusive.
Her lawyers said she is disclosing to investigators "everything she knew to the best of her ability."
17 Jan 2017

Orlando night club shooter's wife arrested for obstruction of justice
Noor Salman, the wife of the Orlando gay night club attacker Omar Mateen, has been arrested.
US officials said Salman is suspected of aiding and abetting Mateen and obstruction of justice.
Salman told the FBI last year that Mateen, who pledged allegiance to ISIS, became radicalized in the year leading to the attack.
Mateen was killed in a shootout with police.