US tightens visa rules to minimize overstay by foreign students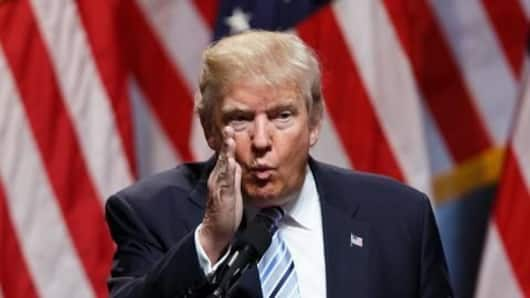 Late on Friday night, the Trump administration issued a draft policy seeking to tighten and enforce rules governing foreign college students who overstay their visa durations.
The policy, which is currently open for public comments, will come into effect from August 9.
Additionally, the Trump administration also unveiled novel efforts to prevent foreign workers programmes, like H-1B, from being discriminatory to Americans.
Here's more.
In context
US visas: Rules on student visas tightened
Overstay data pertaining to Indian and Chinese students
According to official data by the Department of Homeland Security for the fiscal year 2016 (ending 30th September 2016), 98,970 Indian, and 360,334 Chinese students were expected to depart the US. But, 4,575 Indians, and 18,075 Chinese students overstayed their visa durations.
New policy
The policy changes how "unlawful presence" in US is calculated
Under the policy, calculation of "unlawful presence" by foreign students changes.
Now, foreign students and exchange visitors in the US on a F, J, or M visas will be declared to be unlawfully present in the US "the day after" they finish their courses or their optional practical training.
Earlier, unlawful presence was declared only when visa holders were found to be in violation.
Love World news?
Stay updated with the latest happenings.
Notify Me
Student visa categories in the US
The three types of student visas in the US are as follows - full-time students get an F visa, students studying vocational courses get an M visa, and research scholars get a J visa.
Significance
Why the new policy significantly affects foreign students
The change is significant because it'll result in more days being counted as "unlawful presence" in the US.
This new calculation complicates matters for foreign students because of US immigration rules.
For instance, 180 days of overstay during one visa tenure can result in a bar on entry to the US for three to 10 years.
Neither will overstayers be eligible for new visas.
USCIS director: Non-immigrants cannot overstay
"The message is clear. These non-immigrants cannot overstay their periods of admission or violate the terms of admission and stay illegally in the US anymore," said USCIS director Frank Cissna in a statement.
Working visa controls
Trump administration steps efforts to curb 'discrimination' against American workers
In the other announcement, the Trump administration announced increased cooperation between the US Citizenship and Immigration Service (USCIS) and the Department of Justice to stop fraud in foreign workers' visas like the H-1B.
The announcement is in line with Trump's "Buy American, Hire American" executive order, and will improve information sharing among agencies for investigations into visa fraud and resultant 'discrimination' against American workers.