World
Belgian authorities arrest 12 in anti-terror raids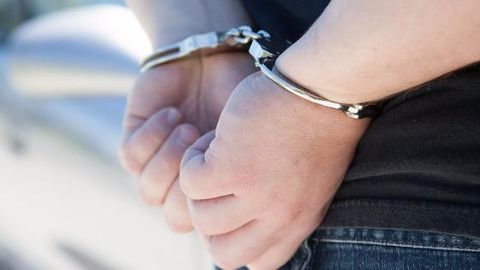 Belgian authorities made 12 arrests in an anti-terror raid, nearly three months after the deadly bomb attacks on Brussels.
The 12 detainees were arrested on suspicion of plotting attacks within the country. They were among 40 people taken in for questioning.
Searches were conducted in 16 municipalities, mainly around Brussels, with checks on 152 lock-up garages.
No weapons or explosives were found so far.
In context:
Belgium: The terror hub of Europe
Incidents Mar 2016

Recent terror events in Europe connected to Belgium
The 22nd March attacks in Brussels were the latest in a long list of terror incidents in Europe, tracing its origin to Belgium's jihadist networks.
They include Nov 2015 Paris attacks, masterminded by Belgian-born Abdelhamid Abaaoud, 2014 shooting at the Jewish museum in Brussels and the Charlie Hebdo attacks in January 2015.
Estimatedly, at least 470 Belgians went to fight for Islamists in Syria/Iraq.
Belgian fighters for Islamic state per million

For a small nation with a population of 11.2 million, Belgium has a ratio of 45 fighters per every 1 million citizens, fighting for Islamic State (ISIS). This is more than twice that of its neighbor France.
Love World news?


Stay updated with the latest happenings.
Molenbeek

Brussels' Molenbeek, hot bed of terror
Molenbeek district, a densely populated part of Brussels, is notorious for its associations with jihadists. Belgian jihadism is concentrated here.
It is a neighborhood of nearly 100,000 people, which has had a large immigrant muslim population for many years.
Situated close to city center, Molenbeek reels in poverty, very high unemployment, complaints of inadequate government services and has acquired a reputation for lawlessness.
Networks

Existing terror networks in Belgium
Belgium has long-existing jihadi networks that became especially active as Western countries got involved in conflicts in the Middle East.
The existence of a number of well-organized salafi-jihadist networks, such as 'Sharia4Belgium' drove many individuals to fight for Islamic state.
Sharia4Belgium, set up in 2010, was crucial in spreading jihadism. It recruited dozens of young Belgians to travel to Syria and wage jihad.
Small size of security forces

Belgium's security force is very small and there is a huge gap between size of threat and security institutions. They are overwhelmed by number of radicalized people who pose threats to the country. Over the years, they struggled to penetrate the country's homegrown Islamist network
Reasons

Segregation and lack of opportunity possible reasons
Some argue that the attraction towards violent jihad was because of socio-economic problems that young Muslims faced in places like Brussels.
Like in many places of Europe, Muslim immigrants are not fully integrated into the Belgian mainstream.
Lack of opportunities and feeling isolated from privileged parts of society coupled with a lack of knowledge about Islam also possibly attract young Belgians to jihadist recruiters.
Love World news?


Stay updated with the latest happenings.
18 Jun 2016

Belgian authorities arrest 12 in anti-terror raids
19 Jun 2016

Belgium charges 3 with 'attempted terrorist murder'
After raiding dozens of homes and detaining several individuals, Belgian police have charged three men with 'attempted terrorist murder'.
Identified as Samir C., Moustapha B. and Jawad B., they have also been charged with "participation in the activities of a terrorist group."
The raids were conducted as part of an ongoing operation in response to perceived threats to the Euro 2016 football tournament.
21 Jun 2016

Brussels would remain extremely vigilant: PM Charles Michel
With increased security, Brussels stayed on high-alert following the arrests of three people, including relatives El-Bakraoui brothers–22 March suicide bombers.
Officials charged three people with terrorism after raiding and detaining 40 people; the investigation reportedly required 'immediate intervention' as authorities feared a new attack.
The MVIB metro transportation stated that on authorities' request, the entry into six subway stations was reduced for safety reasons.
26 Jun 2016

Belgium charges 2 after terror raids
Belgium's federal prosecutor's office stated that two men were charged with terror related offences after overnight raids in Brussels.
The men allegedly planned to attack the Euro 2016 football championships.
Officials said they were charged as "perpetrator and co-perpetrator for participation in the activities of a terrorist organization."
However, officials said there were no weapons or explosives found.