Karachi mayor indicted in 2007 massacre case by Pakistan court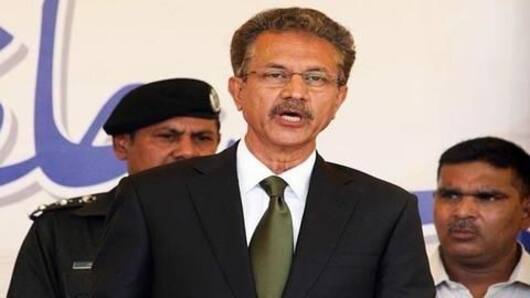 Karachi Mayor Waseem Akhtar, the leader of Muttahida Quami Movement (MQM), was today indicted by a Pakistani Anti-Terrorism Court (ATC) in the May 12, 2007, Karachi massacre case.
Several others were also indicted in brutal violence that erupted 11 years ago.
Akhtar and at least 18 others are out on bail, while 16 others are absconding. Only one of those charged is in jail.
In context
Pakistan court indicts Karachi Mayor in 2007 carnage
What was May 12, 2007, Karachi massacre?
Nearly 50 people were killed and over 100 injured in attacks on rallies by different political parties and legal fraternity who had attempted to go to the airport to welcome deposed Chief Justice Iftikhar Muhammad Chaudhry on 12 May 2007, during General Pervez Musharraf's tenure.
Pleaded not guilty
Some 40 cases had been lodged against me, claims Akhtar
Akhtar, who was the provincial home adviser to then CM, appeared before the ATC and pleaded not guilty.
The court directed the prosecution to produce its witness in the next hearing, scheduled on June 23.
Akhtar said since becoming mayor, some 40 cases had been lodged against him, with as many as 20 FIRs filed against him in one day.