World
6 dead, 50 injured in Mexico teachers' protests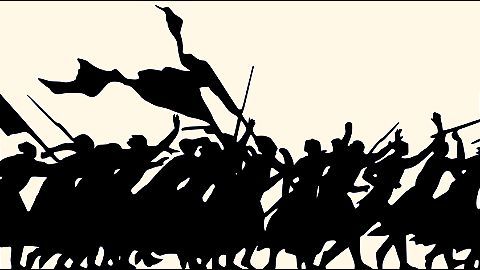 Six people have been killed while 50 people including several policemen were injured in the clashes between the protestors and police in southern Mexico.
The incidents took place in the Oaxaca state, where two CNTE senior leaders were accused of corruption and detained last week.
CNTE union had blocked primary roads in the southern states of Mexico following the arrest of their leaders.
In context:
Protests by Mexican CNTE teachers
What is Mexico's CNTE?

Coordinadora Nacional de Trabajadores de la Educación is teachers' union that was formed on 17 December 1979 in Mexico. It was founded as an alternative for Sindicato National de Trabajadores de la Educación mainstream teachers' union in poor, southern Mexican states.
Feb 2013

President Enrique Pena Nieto enacts major educational reform
Mexican President Enrique Pena Nieto had introduced a significant education system reform, which included new standards for hiring/assessing teachers.
The change weakened the control of educators' unions on the teaching profession; the unions argued that reform would lead to layoffs.
However, Nieto said, "The reform would maintain the free and secular nature of education." He also stated that only Professional merit must be considered.
Love World news?


Stay updated with the latest happenings.
CNTE Protests

CNTE organized marches in protest
During Aug-Sep'13, CNTE organized marches, blocked primary roads and access to the Mexico City's airport.
The teachers held marches in protest of the educational reform laws, especially the establishment of the system for testing teachers.
A force of over 3,000 Federal Police was deployed at the Constitution Square to stop the protests; during the operation, 15 policemen were injured, and 32 protestors were detained.
20 Jun 2016

6 dead, 50 injured in Mexico teachers' protests
Roadblocks, Violence

21 CNTE members arrested
Authorities said that six policemen were injured by gunfire while 21 people were arrested.
CNTE members reportedly torched a truck and prevented police officers from advancing towards them.
The dislodged teachers regrouped later, set up another new roadblock and also overturned police vehicles in Asuncion Nochixtlan of the Oaxaca state.​
Mexico's CNTE teachers' union is a very powerful organization, which has about 200,000 members.
Similar protests

Similar to the current protests, CNTE had started a six-month takeover of Oaxaca in 2006, which ended only after police forces had stormed the barricades. Also in 2013, the union staged similar protests against the educational law reforms.
Love World news?


Stay updated with the latest happenings.
Unknown Gunmen

Policemen weren't carrying guns, say authorities
According to officials, the police were an operation to clear the roads blocked by the protestors when unidentified gunmen opened fire at both protestors and police to create conflict and chaos.
Mexico's National Security Commission stated that the involved policemen weren't carrying guns suggesting that the attackers weren't policemen.
State-owned Pemex Oil Company warned that it would close its refinery if roads remained blocked.
Arrested Leaders

Politically-motivated allegations and arrests
CNTE said the corruption allegations and arrests of its leaders were motivated politically.
CNTE leader Ruben Nunez was accused of transferring money that was raised unfairly from the union members; prosecutors accused Nunez of money laundering.
Francisco Villalobos, Nunez's deputy, had been arrested for allegedly stealing textbooks.
CNTE union opposed the education reform laws that were introduced by President Enrique Peña Nieto in 2013.
Nunez raised money illegally

Prosecutor Gilberto Higuera stated: "He (Nunez) raised more than 24 million Pesos ($1.3 million) illegally between 2013 and 2015. For two years the union demanded a 3.5% cut of purchases made by unionized members from some businesses in Oaxaca."
22 Jun 2016

Teachers, govt hold talks after deadly clashes
The protesting Mexican teachers' union and the Mexican government have decided to hold negotiations after the recent clashes which left 8 dead and hundreds injured.
The negotiations are expected to take place in Mexico City, led by Mexican Interior Secretary Miguel Angel Osorio Chong.
The protests were over the Mexican government's education reforms which sought to introduce teacher evaluations as well.