Royal Wedding 2018: Meghan's father might skip the Royal Wedding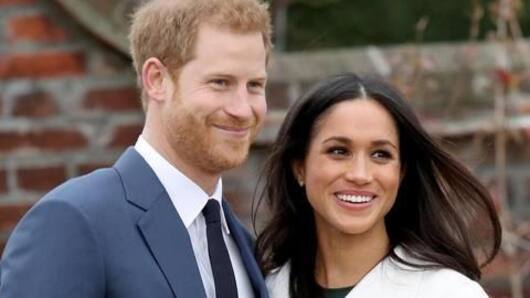 The highly anticipated Royal wedding of Prince Harry and Meghan Markle is just two days away, scheduled to take place on May 19.
But, the endless changes in the plans of Meghan's father have set the event in chaos.
In the latest twist, her father, Thomas announced through a US celebrity website TMZ that he is due to have an operation and will not attend the ceremony.
In context
#BritishRoyalWedding: Will Meghan's father skip the royal wedding?
The original decision
Thomas Markle was supposed to walk Meghan down the aisle
On May 4, Kensington Palace had announced that "Both of the bride's parents will have important roles in the wedding."
The palace also said that "Mr. Markle will walk his daughter down the aisle of St George's Chapel. Ms. Meghan Markle is delighted to have her parents by her side on this important and happy occasion."
Revelations
Then, Thomas Markle was in news for wrong reasons
However, a few days back, a report from the Mail revealed that Thomas, who lives in Mexico, had staged several photoshoots with the paparazzi.
This came after the Palace had issued multiple warnings to the media to leave Thomas alone and give him some privacy.
After this, Thomas told TMZ that he would not attend the wedding so as to avoid embarrassment to Meghan and the royal family.
Love World news?
Stay updated with the latest happenings.
Notify Me
Half-sister's half-baked plans
Interestingly, Samantha Markle (who is not invited to the royal wedding), Meghan's half-sister, said that she had given her father the idea to have a photoshoot with the paparazzi to take control of the way he was being portrayed in the media.
Change of plans
But, calls and texts from Meghan changed Daddy's heart
Afterwards, Thomas walked back on his earlier proclamation telling TMZ that if he were healthy enough then he would walk his daughter down the aisle.
He added, "Of course I'd walk her down the aisle. This is a historic moment. I'd like to be a part of history."
But, he also warned that his deteriorating health might get in the way.
And then this!
What's the decision, finally?
Thomas finally spoke to TMZ on Tuesday, telling that he will not be able to travel to England and attend the royal wedding because he is undergoing a heart surgery on Wednesday morning.
This comes after Markle reportedly endured a heart attack last week and suffered chest pains.
He said that he believed that the heart attack was caused by his son's open letter.
What was there in Thomas Markle Jr's open letter?
Thomas Markle Jr. (again not invited to the wedding) wrote to Prince Harry, "Dear Prince Harry, it's not too late, Meghan Markle is obviously not the right woman for you. I'm confused why you don't see the real Meghan that the whole world now sees."
Editor's Take
This is just like any other Indian wedding
The whole Royal Wedding seems similar to any Indian Wedding where dysfunctional relatives often act weird.
Just like Indian weddings, guests who are not invited create unnecessary chaos and spread rumors.
Clearly, the Royal Family didn't know what it was signing up for!