Malaysia: Scandal-hit former PM Najib Razak's home searched by police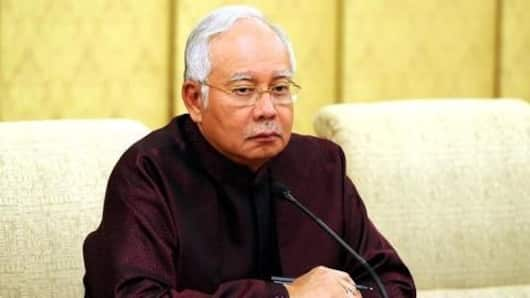 The Malaysian police searched former Prime Minister Najib Razak's home today as the new government probes into a massive graft scandal.
Najib's lawyer said officers had searched his home and an apartment for over six hours and took some handbags and clothes, but no arrests were made.
Mahathir Mohamad's newly formed government has vowed to probe into the infamous 1MDB scandal.
Here's more.
In context
Police search scandalous Malaysian ex-PM's home
The 1MDB scandal
700 million in Najib's account while billions more unaccounted
Najib Razak allegedly is involved in the 1Malayasia Development Berhad (1MDB) fund scandal, which he established in 2009.
Nearly $700 million from 1MDB had appeared in his personal bank accounts while billions more are unaccounted for. He, however, has repeatedly denied the charges.
Mahathir has ordered a travel ban on Najib, his wife, and others linked to 1MDB pending investigations.
Anwar's return
A new dawn for Malaysia: Anwar
The search came hours after politician Anwar Ibrahim, a key figure in the new government, was released from jail triggering euphoric scenes with mobs shouting "Reformasi" (Reform).
Anwar declared a "new dawn for Malaysia" as he talks about joining forces with PM Mahathir to oust Najib.
He was thrown into jail on the charges of sodomy and corruption in 2015.
Love World news?
Stay updated with the latest happenings.
Notify Me
What is 1MDB scandal?
1Malaysia Development Berhad is a strategic development fund set up by Najib in 2009, which was meant to transform Kaula Lumpur into a financial hub by forging global partnerships and promoting FDI. In Jul'15, $700 million sourced from 1MDB was found in Najib's account.