World
Centre strongly denies allegations of training N.Korean scientists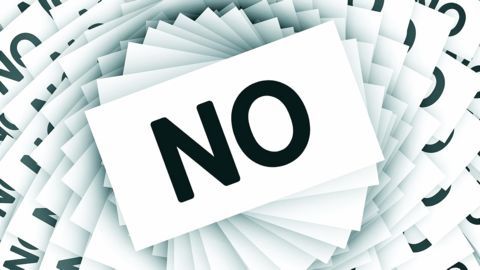 The Centre strongly denied allegations that Dehradun-based CSSTEAP violated UN Sanctions by training North Koreans and conducting nuclear-related, mass destruction-related courses.
It was reported that a UN report stated trained N.Koreans played key roles in N.Korea's secretive nuclear weapon and military programs.
Centre said the courses are very basic, and a UN-Office for Outer Space Affairs' representative permanently oversees CSSTEAP and its advisory committee.
In context:
Did India train N.Korean scientists?
Introduction

CSSTEAP: An Introduction
Centre for Space Science and Technology Education in Asia and the Pacific (CSSTEAP), Dehradun was established on 1 November 1995.
A United Nations' team declared India as the host nation for the Centre following a UNGA Resolution of 11 December 1990.
The UNGA Resolution had endorsed the UN Office for Outer Space Affairs' recommendations, envisaging the establishment of such Centers in developing nations.
CSSTEAP

Centre affiliated to the UN
CSSTEAP was established under an agreement signed initially by ten member nations of Asia-Pacific.
The primary objective behind setting up CSSTEAP was to ensure that "in years to come, no country in the region (Asia-Pacific) will have to look abroad for expertise in space science technology application."
It is affiliated to the UN, which develops its system as a standardised curriculum.
Love World news?


Stay updated with the latest happenings.
Signatory countries of the CSSTEAP agreement

The signatories of the CSSTEAP agreement initially were India, Indonesia, Kyrgyzstan , Kazakhstan, Nepal, Nauru, Mongolia, Sri Lanka , Republic of Korea, and Uzbekistan. Later, Democratic People's Republic of Korea, Malaysia, the Philippines, and Myanmar also signed the agreement. There are 15 signatories currently.
21 Jun 2016

NK: CSSTEAP was crucial in nuclear development
Hong Yong-il, North Korean Embassy's First Secretary to India, in an interview with Al Jazeera indicated that CSSTEAP played a "key role" in North Korea's nuclear development program.
Hong was one of the first North Koreans sent to CSSTEAP; he studied Remote Sensing Technology course in 1996.
He said the course at the Centre was very informative, and the teachers were extremely good.
Training North Koreans

North Korea sent people even after 2006
It was reported that about 30 North Koreans were sent to the Centre for training since 1995.
One of the two students currently at CSSTEAP was affiliated with N.Korea's National Aerospace Development Administration, which played a significant role in nuclear development.
N.Korea sent space-employees/scientists even after 2006 when the UN issued first nuclear sanctions and prohibited member nations from providing technical training to N.Korea.
UN Sanctions

CSSTEAP admitted N.Koreans despite UN sanctions
The UN Security Council approved the following sanctions against N.Korea: UNSCR-2087 (2013), UNSCR-1985 (2011), UNSCR-1874 (2009), UNSCR-1718 (2006), UNSCR-1718 (2006), UNSCR-1695 (2006), UNSCR-1540 (2004), and UNSCR-0825 (1993).
The lapse on CSSTEAP's part was exposed in a UN Security Council annual report in Mar'16.
Analysts indicated that "repeated applications" by N.Korea showed the relevance of CSSTEAP's courses to its ballistic missile and nuclear weapon development.
Love World news?


Stay updated with the latest happenings.
Some course modules violated sanctions

CSSTEAP courses might have violated the UN Sanctions' provisions. One course provided instructions for "designing and testing a launch vehicle using ballistic missile technology, such as those on launch vehicles, attitude control, telemetry, tracking, command and data-handling systems."
24 Jun 2016

Centre strongly denies allegations of training N.Korean scientists
Baseless, without any merit: External Affairs Ministry Spokesperson

Vikas Swarup - MEA Spokesperson stated: "We have come across the article. The insinuation regarding India's assistance to North Korea's UN proscribed activities is baseless and without any merit. The UN report was result of subjective and limited understanding of the experts who authored it."
25 Jun 2016

India rejects accusations of training North Koreans
India's Ministry of External Affairs rejected allegations that India helped train North Korean scientists in Dehradun.
The MEA said the report was "baseless and without any merit" and India was aware of ite international "obligations."
The allegations were published by Al Jazeera citing the findings of a UN panel on North Korea which said the North Korean scientists were trained at the Dehradun-based CSSTEAP.