World
City of Fallujah successfully liberated by Iraq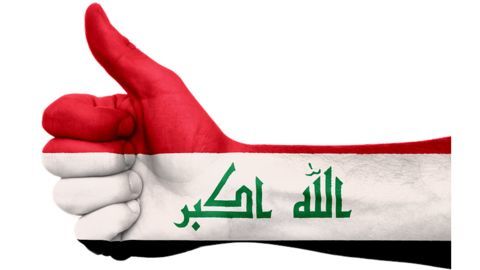 After claims from the army that the last IS stronghold in Fallujah has been seized, Prime Minister Haidar al-Abadi urged Iraqi citizens to rejoice.
Outside a hospital in Fallujah with the Iraqi flag draped around his neck, he said, "There's no place for ISIS in Iraq. We will chase them everywhere".
He also said that security forces will soon raise the flag in Mosul.
In context:
Taking back Fallujah
Fallujah

The City of Mosques
Fallujah, a city dominantly housing Sunni Arabs, has been a bastion for insurgents for a long time.
It lies 65 kilometres west of Baghdad, the capital of Iraq.
Within Iraq, it is known as the city of mosques, for more than 200 mosques are found in this city and its surrounding villages.
The city was under control of the ISIS since Jan 2014.
Expansion

ISIS takeover of Fallujah and other cities
In early January 2014, the city of Fallujah and much of Ramadi were overtaken by ISIS militants that were backed by local tribesmen and Saddam loyalists.
After six months, ISIS regained control in a second city called Mosul, along with most of northern and western Iraq.
The creation of a caliphate was declared and its name was changed to Islamic State.
Love World news?


Stay updated with the latest happenings.
Recruitment

According to the United Nations Children Fund, around 20,000 children are trapped in Fallujah. Amongst the trapped children, the boys are at a risk of forced recruitment by the ISIS.
23 May 2016

Retaking Fallujah back from the Islamic State
An operation to oust the extremists from a major territorial holding, Iraqi forces attacked ISIS on 23rd May, 2016.
This attack follows months of planning, preparation and coordination with US-led military coalition, which is backing Iraqi forces with air strikes.
Residents of Fallujah were called upon by the Iraqi government to leave the city, and asked to raise white flags at their houses otherwise.
Sociological Impact

Humanitarian crisis faced by Fallujah
The government offensive that began on 23rd May, 2016, has led to the displacement of 60,000 people.
According to the United Nations High Commissioner for Refugees, the UN Refugee agency, 3.4 million Iraqi's have been displaced since January 2014.
Karl Schembri of the Norweigan Refugee Council described conditions in the makeshift camps as "apocalyptic".
"People are going to die unless essential aid arrives", he said.
28 Jun 2016

City of Fallujah successfully liberated by Iraq
Love World news?


Stay updated with the latest happenings.
Destruction of ISIS

Speaking for the recapture of Jolan, which held the last of ISIS fighters, Sabah al-Noman, spokesman for the elite counter-terrorism service leading the fight said, "Daesh did not fire a single bullet. This proves that Daesh was defeated even before our forces got there."