World
Turkey and Israel normalize diplomatic relations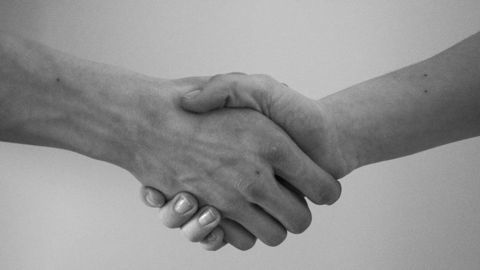 In a bid to restore their diplomatic relations, Israel and Turkey would soon sign a deal.
According to the agreement, Israel would pay $20 million as compensation to Turkey, among many other things.
The two non-Arab regional powers in the Middle East have been working on this deal since last year.
The deal is expected to improve the relationship between Israel and Turkey.
In context:
Israel and Turkey on the peace restoration path
Friends for decades

Israel-Turkey relationship
Turkey was the first Muslim majority country to recognize the state of Israel in 1949.
While Turkey purchased high-tech equipment from Israel, it supplied military boots and uniforms to Israel.
After the 1999 Izmit earthquake, Israel provided assistance for search and rescue efforts and set up makeshift hospitals in Turkey.
Turkey has been one of the most favorite travel destinations for the Israelis.
Criticism over Gaza attack

The relations between Turkey and Israel witnessed a low after Turkey condemned Israel's attack on the Gaza strip in 2008. The then Turkish Prime Minister Recep Tayyip Erdogan called Israel a 'terrorist state' that kills innocent children.
Love World news?


Stay updated with the latest happenings.
Friends became foes

The bad phase of Turkey-Israel relationship
The 2008-09 Israel-Gaza conflict strained the relations between Turkey and Israel.
In May 2010, Israel raided the Gaza-bound flotilla which led to the killing of eight Turks and an American citizen of Turkish origin.
Soon after the incident, Turkey called its ambassador from Israel and summoned him for an explanation.
Israel also accused Turkey of involvement in exposing its special agents in Iran.
Apology not made

In 2010, post Israel attack on the Turkish flagged 'Freedom Flotilla' ship, Israel Foreign Ministry officials said that Israel would not apologise for the attack being made. He also expressed Israel's surprise over the request of an apology by Turkey's ambassador to Washington.
28 Jun 2016

Turkey and Israel normalize diplomatic relations
The deal

Major points of the deal
The deal, which will be signed in Jerusalem and Ankara, involves compensation and return of the ambassadors.
Israel has allowed Turkey to build a hospital in Gaza, lifting all the restrictions on supply of equipment, drugs and staff for medical centre.
In return, Turkey has agreed to lift all impositions on Israeli army following the attack on the Turkish ship Mavi Marmara.