World
Saudi Arabia falls victim to triple bombings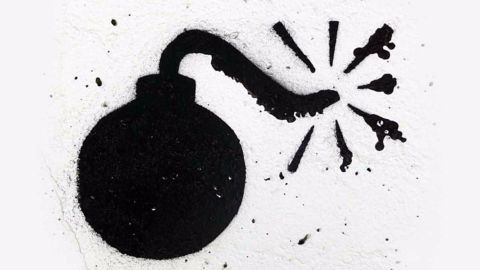 Over a 24-hour period, SA witnessed an outbreak of bombings in three of its cities.
The first attack, taking place at dawn near the U.S. consulate at Jeddah, failed as the suicide bomber killed only himself.
Another suicide bomber attacked a Shiite mosque in Qatif, which too failed.
The holy city of Medina witnessed the deadliest attack, killing 4 people and leaving 5 injured.
In context:
Recent terror activities that shook the world
12 Jun 2016

Shooting at Orlando Gay Nightclub kills 50
In the early hours of 12th June, at a gay nightclub in Orlando, Florida, American-born Omar Mateen gunned down 50 people.
Pulse, claiming to be the "hottest gay bar" in the heart of Orlando, is a vast and open space and was hosting a "Latin flavor" event on Saturday night.
This attack proved to be the deadliest chapter in America's long history of mass-shootings.
28 Jun 2016

ISIS suspected behind attack on Istanbul's Atatürk Airport
In a suspected Islamic State attack, Istanbul's Atatürk Airport was targeted by three suicide bombers.
The attack claimed the lives of 41 and injured over 147; five police officers were also killed.
Two attackers blew themselves up at the international arrivals' entrance, as police opened fire at them; the third detonated explosives in the parking area.
Love World news?


Stay updated with the latest happenings.
01 Jul 2016

Terrorists attack the Holey Artisan Bakery in Dhaka
On 1st July, 2016, at least nine terrorists attacked the Holey Artisan Bakery.
20 people in the cafe which is frequented by diplomats and expatriates, were taken as hostages by the gunmen.
In a gun-battle with the Dhaka Metropolitan Police, two senior officers died and as many as 40 people were wounded; some by gunshots and others by shrapnel.
03 Jul 2016

Twin bombings in Iraq carried out by ISIS
At least 125 people were killed in twin bombings in Baghdad.
The bombings were claimed by militants linked to ISIS; ISIS sympathizers carried messages of praise on social media after the attacks.
A car bomb went off in the middle of a busy market place, and another bomb exploded in a Shia neighbourhood.
05 Jul 2016

Saudi Arabia falls victim to triple bombings
ISIS believed to be perpetrators

Albeit no one has claimed responsibility for these bombings, analysts believe this to be the work of ISIS, considering that they followed the succession of attacks that shook the Muslim world last week.
Love World news?


Stay updated with the latest happenings.
22 Jul 2016

German mall in Munich attacked; almost 15 dead
Almost 15 people have been killed in a shooting at a shopping mall in the southern city of Munich.
The police surrounded the mall near the southern German city's Olympic stadium and said that more than one shooter was involved.
The shooting comes within a few days of a teenage asylum seeker going on the rampage with an axe, injuring 5 people.