World
3 killed in Bangladesh Eid blasts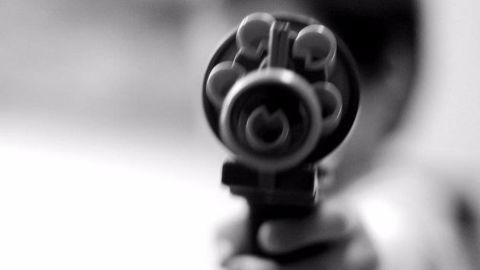 Three people including two cops, and a woman were killed and at least 12 were injured in a bomb explosion and gun battle near a mass Eid prayer gathering, in Bangladesh.
One attacker was shot dead and another was captured alive by the security forces.
This comes a day after the Islamic State (ISIS) warned of more attacks across Bangladesh, following Dhaka hostage siege.
In context:
Terror strikes Bangladesh on Eid
Bangladeshi Terror

Recent militancy in Bangladesh
Bangladesh has seen growing Islamic militancy since 2013, in response to a crackdown by government against main Islamist party, the Jamaat e Islami.
This led to the murders of secular bloggers, gay rights activists and Hindu priests, over the past two years.
Many of the attacks were claimed by a group called Ansar al Islam, Bangladesh part of AQIS (Al Qaeda in Indian Subcontinent).
Dhaka attack

On 1 July, in a terrorist attack on a popular bakery in Dhaka, a deadly hostage crisis killed 28 people including 20 hostages, two police and six of the attackers.
Love World news?


Stay updated with the latest happenings.
03 Jul 2016

Bangladesh denies presence of ISIS
ISIS claimed responsibility for the recent Dhaka episode.
Despite this, the Bangladesh government denied the role of ISIS in the attack saying the violence was caused by a domestic Sunni Muslim terror group.
It insisted that ISIS had no presence in the country and that any claims of responsibility for violence in Bangladesh were simply the terror group's opportunistic attempts at grabbing global attention.
07 Jul 2016

3 killed in Bangladesh Eid blasts
07 Jul 2016

How did the attack begin?
The attack occurred at Sholakia Eidgah, a prayer ground in Kishoreganj district, about 100 km northeast of capital Dhaka.
Half an hour before the Eid prayers began, a group of attackers approached a police checkpoint at a high school near the prayer ground and set off homemade bombs.
At least 200,000 people were gathered at the prayer grounds to mark the start of Eid.
07 Jul 2016

Sheikh Hasina condemns the attacks
Bangladesh PM Sheikh Hasina condemned the attack saying, "Those who are carrying out assaults even in Eid congregations, are enemies of Islam and humanity".
Some reports suggest that the attack was targeted at the Imam of Kishoreganj for his liberal views.
He is said to have earned the wrath of militants for starting a signature campaign to condemn terrorism in the name of Islam.