Are you a tech-entrepreneur? UK to launch a 'Start-up Visa'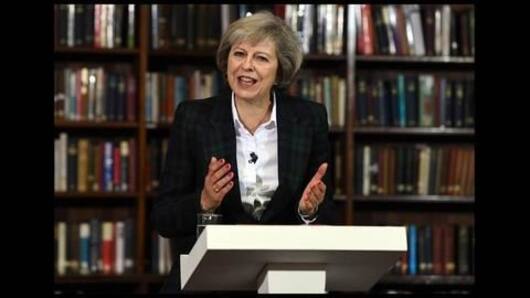 In a bid to tout United Kingdom as one of the best places to run a tech company, Prime Minister Theresa May, on Tuesday, announced a new visa to attract talented entrepreneurs to the UK.
Suggestively called 'Start-Up Visas', the programme will be launched in the spring of 2019.
The announcement marks a notable shift in the UK's attitude towards non-EU entrepreneurs.
Here's more.
In context
UK announces new visas for non-EU tech entrepreneurs
Prime Minister May announces the new visa
"The measures we are announcing today will allow innovative British start-ups to invest in their future--and in the UK--by hiring more skilled people, expanding their business and exporting their expertise across the world," said Prime Minister May.
Changes
New visa will endorse non-EU non-graduate entrepreneurs in UK
The 'Start-Up Visas' will replace the current Tier 1 (Graduate Entrepreneur) visa, which allows Indian and other non-EU graduates from a UK university to be endorsed officially for staying in the UK if they have a "genuine and credible business idea".
Notably, under the new visa, non-EU non-graduate entrepreneurs can get official endorsements if they have a good, credible business idea.
Love World news?
Stay updated with the latest happenings.
Notify Me
May: UK focused towards industries of the future, high-paying jobs
"It's a great time to be in tech in the UK, and our modern Industrial Strategy will drive continued investment, ensuring the nation flourishes in the industries of the future and creating more high-paying jobs," May added, touting fresh investments in the tech sector.
Investment
The UK is pumping money into tech start-ups and companies
The announcement was made by Prime Minister May as part of the London Tech Week, which also saw Downing Street pledge a massive £2.5bn (around Rs. 22,550cr) for funding new UK tech start-ups and companies.
Private companies at the event also pledged another £2.3bn in investment in tech firms to create 1,600 new jobs.