World
Republican Party Convention Day 1: "Make America Safe Again"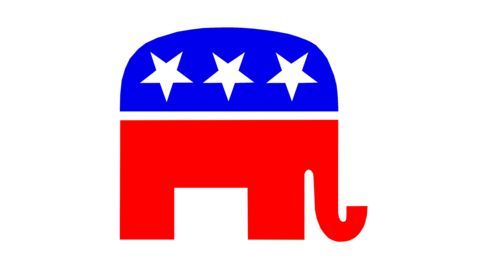 The opening night of the four-day Republican Convention began with the theme- "Make America Safe Again" in Cleveland, Ohio.
In the backdrop of deep party divisions, the party promised "a new era of security" in America with Donald Trump as the President.
Republicans cast troubling times in America as a result of President Obama's "ineffective leadership" and painted a bleak picture of its future.
In context:
2016 Republican National Convention
Four-day long convention in Cleveland

In the 2016 Republican National Convention, party delegates choose a nominee to run for the President of the United States and also the Vice-President in the national election. It was announced that the national convention would be held during 18-21 July 2016 in Cleveland, Ohio.
19 Jul 2016

Republican Party Convention Day 1: "Make America Safe Again"
Love World news?


Stay updated with the latest happenings.
Doom-and-Gloom

Melania Trump compensates for 'Doom-and-Gloom' message
At the convention, Donald Trump's wife compensated for the doom and gloom message sent in Trump's campaign lately.
Melania spoke about the kinder and gentler side of Trump and said that he wants Americans to prosper.
She added Trump should be chosen if Americans want their country to be safe.
However, Melania faced accusations as her speech partly resembled Michelle Obama's 2008 convention speech.
Anti-Trump Forces

Anti-Trump forces briefly disrupt convention
Anti-Trump delegates tried to derail Trump's nomination when Republican Party adopted pro-Trump rules by a roll-call vote or voice vote.
They responded with loud, angry chants to block Trump and see a different Republican candidate get a nomination at the convention but were soon quieted down.
Despite party divisions, Trump's campaign looked confident as Republicans would come together to show disdain for Hillary Clinton.
Several Republican stars absent

Several members of the Republican Party were reportedly absent from the convention, which officially kicked off Donald Trump's National Election battle with Democratic Party's Hillary Clinton. Trump's nomination has been a significant source of conflict in the party.
Unsafe America

Republicans highlight deadly attacks on Americans
Republicans highlighted how unsafe America was under President Obama's ineffective leadership.
On the opening night, several speakers told how people had been killed in the US illegally while some spoke about those who died serving in the military.
Apart from the recent African-American and police shootings, the deadly 2012 attacks in Libya, Benghazi on Americans while Clinton was the Secretary of State were highlighted.
Love World news?


Stay updated with the latest happenings.
No Details

No details of Trump's policy prescriptions revealed
No details of Trump's policy prescriptions were revealed; he was reportedly vague about how he is going to lead the US on a different course.
Paul Manafort, the campaign chairman, said that Trump would "eventually outline policy specifics" and he wouldn't reveal anything at the convention.
Trump had earlier said he would discuss major immigration, tax cut, veterans, and burdensome regulations at the convention.
20 Jul 2016

GOP Convention Day 2: "Make America Work Again"
Donald Trump was officially named the nominee of the Republican Party.
The evening's speakers,whose main focus was on economy, included Paul Ryan,Mitch McConnell, Kevin McCarthy,Chris Christie, Ben Carson, Donald Trump Jr., Tiffany Trump, Kimberlin Brown and Antonio Sabato Jr.
Trump advisers denied plagiarism charges which had caused a huge furore when parts of Melania Trump's speech seemed strikingly similar to Michelle Obama's 2008 speech.