World
Munich shooting leaves 10 dead including gunman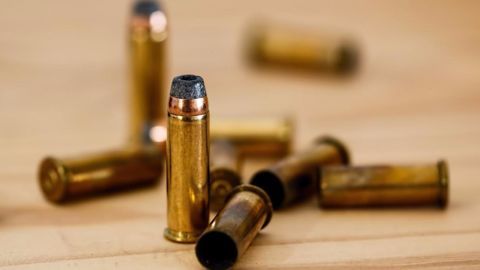 A lethal shooting attack took place at the shopping centre of Munich city, Germany, on 22nd July, 2016.
The gunman is suspected to have shot himself along with 9 other people.
The shooting left 16 people wounded, 3 out of which face critical injuries.
The attacker's body was found 1 kilometre away from the scene of the gruesome act.
In context:
Munich Shopping Centre Attack
Third attack in over a week

Earlier this week, a 17-year-old Afghan immigrant wielded an axe to attack people in a train in Bavaria, injuring 5 people, two of them critically. The Munich Shooting, followed by this and the Nice attack, becomes the third incident stunning Europe in 8 days.
23 Jul 2016

Munich shooting leaves 10 dead including gunman
Love World news?


Stay updated with the latest happenings.
The Events

Unfolding of the Incident
In a statement posted on Facebook, Munich Police said reports came in just before 6 pm local time (19:00 GMT).
According to the reports, shooting began at Hanauer Street, which then progressed to Ries Street and then the Olympia shopping centre.
Witness accounts suggested the possibility of three shooters with automatic weapons.
Following reports and accounts, a huge manhunt was initiated.
Measures Taken

What happened after
Munich's transport system was suspended following the attack. The central railway was evacuated.
German police special forces rushed to the scene of the attack in order to zero down on the gunman.
A state of emergency was also declared in the city.
Highways were sealed off and hospitals and clinics were alerted to deal with the emergency situation.
Evacuation Procedures

The number of police personnel and special security forces engaged in the evacuation process was 2000.
The Perpetrator

The person behind the attack
The suspect was identified as an 18-year-old German-Iranian national, residing in Munich city itself.
The intention behind the attack remains unknown.
According to a police officer, "If a man with a gun in a shopping centre opens fire and eight people are dead, we have to work on the assumption that this was not a normal crime and was a terrorist act."
Love World news?


Stay updated with the latest happenings.
Reaching out through Twitter

As public transport shut following the Munich Shopping Centre attack, #opendoor started trending on Twitter. People were using #opendoor to reach out to extend shelter to those that were stranded.
26 Jul 2016

Gunman planned Munich attack for over a year
Authorities have stated that the gunman who killed 9 people in Munich had been planning the attack for over a year.
Sources said that he began planning the attack after visiting the site of a school shooting in southwest Germany.
Materials found in house indicate that he was "predisposed to high degrees of violence."
The shooter's parents refused to comment on the matter.