Thai-cave: 25-year-old coach, who helped boys survive, is a hero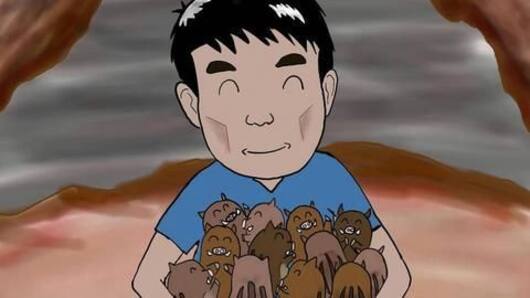 Ekkapol Chantawong is just 25 and the only adult to be stuck with 12 schoolboys trapped inside a dreadful Thailand cave. The rescue operations are now in their final stages.
The accident in Thailand caught global attention with everyone praying for them to come back home, safe.
But let's not forget about the hero-coach who saved several lives.
Here's his motivating story.
In context
Thailand: The coach keeps football-team alive in cave
The incident
Here's what happened in Thailand that brought world to toes
The assistant coach and members of the Wild Boars went to Tham Luang, and got confined in a cramped chamber, several kilometres inside the cave complex, since June 23.
Many criticized the coach for taking the risk during this season, for which he apologized.
When the rescue operations began, Ekkapol decided he would come out only after the boys are safe.
The coach
Who is Ekkapol Chantawong, the only adult among boys?
Ekkapol Chantawong lost his parents and a seven-year-old brother when he was just 10. A disease swept his entire village, but Chantawong cheated death.
His extended family took care of him, and later he was sent to Buddhist temple to train as a monk.
Chantawong left his monkhood to take care of his ailing grandmother and joined the soccer team soon.
Love World news?
Stay updated with the latest happenings.
Notify Me
Godsend Angel
The assistant coach loves the kids, his aunt reveals
Upon joining the football team Ek, as he is popularly called, advised head coach Nopparat to come up with a plan that would make the team better in academics as well as soccer.
When the boys got good grades in school, they were rewarded with things like a new pair of shorts.
His aunt Thamma Chantawong revealed that he loved the kids very much.
Survival tactics
Coach gave his food to kids, taught them meditation
Surviving in the dark cave has obviously not been easy for the boys. Fortunately, they had Ek with him. The coach took care of the kids, just like he promised their parents.
Visuals from inside the cave showed Ek giving whatever limited food, he had, to the boys.
The former monk also taught kids meditation to conserve their energy until they are freed.
You're a hero
I would never blame you, a mother tells Ek
It was widely suggested that Ek would face criminal charges for his carelessness, but families hailed him as a hero (and we agree!).
The mother of one of the boys said, "When he comes out, we have to heal his heart. My dear Ek, I would never blame you."
It is during tough times that an unlikely hero emerges, and Ek is just that!