World
Post-coup: Purge of the armed forces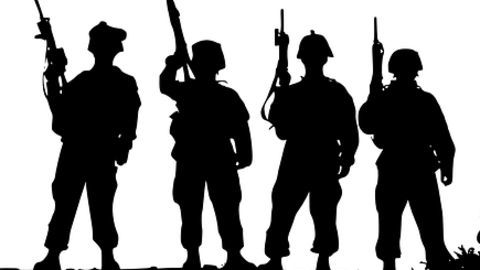 1700 officers were dishonourably discharged by the Turkish armed forces for their suspected involvement in the July 15-16 coup.
Amongst the 1700 officers, 149 generals and admirals were also included, nearly 40 per cent of the officer level cadre.
Military officers that were suspended were suspected to be Gulen's supporters and the Turkish President Erdogan has long been wary of Gulen's increasing influence.
In context:
Aftermath of the coup in Turkey
Fetullah Gulen

Fetullah Gulen, is a 67 year old Turkish Sufi cleric. His Gulenist movement propounds a progressive and open minded version of Islam. The movement has embraced science, technology and attempts to marry science and religion in order to interpret Islam in contemporary times.
Profile

Gulenism: What is it?
Gulenism is a movement founded by Fetullah Gulen. The 'Gulen movement' is also known as 'Hizmet' in Turkish which means 'service'. It is heavily influenced by Sufism.
Gulen's supporters call him a "guru of moderate Islam tinged with humanitarianism".
Critics say the movement has morphed into a shadowy network and that the Gulenists cloak themselves as judges, police, businessmen to take over the state.
Love World news?


Stay updated with the latest happenings.
Profile

Gulen: Mastermind of Turkey's coup?
Gulen, a former ally of the Turkey PM Erdogan, has been accused of masterminding the coup. Gulen has lived in a self-imposed exile in the U.S. for years.
Turkey demanded his extradition but the U.S. has been reluctant to accede to Turkey's demand and has demanded evidence of Gulen's involvement.
Gulen, described as a 'moderate religious leader' has denied any role in the coup.
Crackdown

Clampdown on the media
The Turkish Government detained journalists suspected to be sympathisers of Fetullah Gulen. Gulen is a Sunni Muslim cleric accused of having masterminded the coup in Turkey.
Under emergency laws, a new decree was issued by the Turkish Government to lock down the media.
Three news agencies, two dozen television channels and magazines and 45 newspapers were ordered to close down with immediate effect.
Details

Academicians and Judiciary
3000 civil servants in the military and the judiciary were suspended.
The education sector was the worst impacted: 15,000 civil servants in the education ministry were dismissed, licenses of over 20,000 teachers were withdrawn and 1500 University Deans have been asked to leave.
Since the failed coup, 16,000 people, including prosecutors, civil service workers have been detained and nearly 8,000 have been charged.
28 Jul 2016

Post-coup: Purge of the armed forces
Love World news?


Stay updated with the latest happenings.
Who

Critics speak out against Turkish Government
A professor at a Turkish State University said academics were on the receiving end of the Government's wrath for calling an end to the conflict with Kurdish militants.
A lawmaker of the main secular opposition said even in a coup it was crucial to safeguard 'the right to a fair trial and due process'. The Turkish Government was failing in this regard.
30 Jul 2016

Turkey jails journalists accused of pro-Gulen stances
Turkish President Erdogan charged 17 journalists who were detained after the attempted coup with "being part of terror organization" and placed them under arrest.
Erdogan also addressed the media and asked "the West" to "mind its own business", as he intensified the crackdown against dissidents.
He also added that the Turkish army had been "cleansed" of all pro-Gulen elements.
07 Aug 2016

Turkish special forces purge, latest in post-coup crackdown
The Turkish Special Forces Command witnessed nearly 90 members of the corps being arrested over alleged pro-Gulen links.
The members were identified by a commission set up by the command after the attempted coup.
In a series of governmental decrees, the military has now been brought firmly under civilian control, further augmenting President Erdogan's hold over Turkish politics.
09 Aug 2016

Turkey asks MHA to crack down on Gulen affiliates
Turkish authorities have written to the Ministry of Home Affairs asking India to take stern action against any and all supporters and affiliates of Fetullah Gulen.
They have also written separately to the Government of Maharashtra asking for action to be taken against certain institutions in Mumbai.
They termed the Gulenist movement an "illegal network with sinister designs."