World
Islamic State appoints new leader for Boko Haram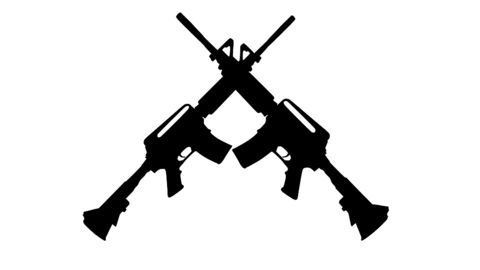 According to IS' newsletter Al-Naba, Sheik Abu Musab al-Barnawi was recently assigned as the new 'Wali' of the Nigerian terror-group.
Al-Barnawi might be the pseudonym of a Nigerian journalist allied with Ansaru, which is known for kidnapping foreigners.
It contained no information about the group's former leader, Abubakar Shekau.
Barnawi said that IS and Boko Haram decided "to fight and unite under one umbrella".
In context:
Uncertainty over Boko Haram's leadership
Present Scenario

Is Boko Haram in need of help?
Some analysts said that the report indicated that Boko Haram, under pressure for resources, might be turning to the IS for help.
In recent months fighters have been stealing cattle and food, an indication that they are scrambling for basic survival.
Regardless, Boko Haram has continued to launch brazen attacks, like ambushing UN convoys and retaking villages liberated by the Army and UN.
Love World news?


Stay updated with the latest happenings.
04 Aug 2016

Islamic State appoints new leader for Boko Haram
Speculation

Boko Haram's supposed alliance with Islamic State
According to analyst Jacob Zenn, Wednesday's announcement indicated a coup by Boko Haram's breakaway group Ansaru against former head Shekau.
It reflected a trend of the group moving away from Al-Qaida towards ISIS.
The group has renamed itself Islamic State West African Province.
He also indicated a change in strategy and expressed disagreement over Boko Haram's practice of attacking Muslims and kidnapping school children.
Plans

Boko Haram's new doctrine
According to SITE's translation of the report, al-Barnawi lamented the spread of Christianity in Nigeria and spoke of "booby-trapping and blowing up every church that we are able to reach, and killing all of those who we find as the citizens of the Cross".
Barnawi seeks to retrieve the territories that have been snatched away by infidel forces with the help of the IS.
Nigeria in better hands

Since 2015, Nigeria's new President Muhammadu Buhari, a former military dictator has better armed and motivated security forces. He is cooperating with multinational forces to keep extremists at bay and fighting corruption that diverted $2.1 billion, meant to buy weapons to fight the Islamic-uprising.
Love World news?


Stay updated with the latest happenings.
31 Dec 2016

Boko Haram says the group is still strong
Refuting rumors that Boko Haram has been decimated by security forces, Boko Haram's elusive leader Abubakar Shekau appeared in a video saying "We are safe. We have not been flushed out of anywhere."
He said Nigerian President Muhammadu Buhari's speech saying they had been driven out of their stronghold was a lie.
Authorities are trying to ascertain where the video was shot.