World
Iran executes nuclear scientist on the charge of treason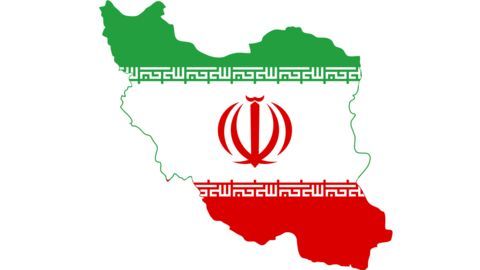 Government sources confirmed on Sunday that Iranian nuclear scientist Shahram Amiri was hanged for treason for providing "vital information" to the US.
Amiri disappeared in Saudi Arabia in 2009 and resurfaced a year later in the US, where he claimed to have been abducted and interrogated by the CIA.
He returned to Iran a year later where he was given a long prison sentence.
In context:
Controversial nuclear scientist Shahram Amiri and Iran
The Iran Deal

The Joint Comprehensive Plan of Action is an international agreement signed in July 2015 between Iran, the five permanent members of the UN Security Council plus Germany, and the EU to limit Iran's uranium enrichment in exchange for the lifting of economic sanctions.
Real-life spy drama

The mysterious disappearance of Amiri
Shahram Amiri was a radioactive-isotopes expert at Tehran's Malek Ashtar University, which is affiliated to Iran's defence ministry.
He vanished in 2009 while on a religious pilgrimage in Mecca.
Iran's then foreign Minister accused the US of abducting him.
Amiri reappeared in multiple contradictory videos, after which he walked into the Iranian-interests section at Pakistani Embassy in Washington and demanded to be sent home.
Love World news?


Stay updated with the latest happenings.
Back from the US

Amiri returns to Iran
In March 2010, ABC News reported that Amiri had defected to the US as part of an intelligence coup aimed at undermining Iran's nuclear programme.
After coming back, he received a hero's welcome in Tehran and was portrayed as someone who had fled American captivity.
In interviews, he described being kidnapped and held against his will by Saudi and American spies.
Reaction

What America had to say
At the time of release of Amiri's contradictory videos, the US Secretary of State Hillary Clinton said that Amiri had been in America "of his own free will" and he was free to leave.
US officials said that Amiri was offered $5 million to provide the CIA information about Iran's nuclear program, though he left for Iran without money.
Disclosure

The Hillary connect
Last year the State Department released Hillary Clinton's emails which appeared to support claims that he was a defector.
Conversations between Clinton and senior officials, like, "We have a diplomatic, 'psychological' issue, not a legal one. Our friend has to be given a way out" and "our person won't be able to do anything. If he has to leave, so be it." mentioned him.
Iran's harsh justice

Amiri's subsequent hanging by the State of Iran
According to sources, Amiri was tried in a death-penalty case that was upheld by the Supreme Court. However, his conviction was never announced.
His family mistakenly believed he had received a 10-year prison sentence.
On Tuesday, Iran announced execution of a number of criminals and issued an obituary-notice in Amiri's name.
His mother said that his neck bore ligature marks suggesting he was hanged.
Love World news?


Stay updated with the latest happenings.
08 Aug 2016

Iran executes nuclear scientist on the charge of treason
America's attempts to thwart Iran's nuclear program

The U.S. actively tried to recruit nuclear

scientists

to defect and impede Iran's nuclear efforts. The Stuxnet

computer

virus, which is believed to be a joint U.S.-Israeli creation disrupted thousands of centrifuges at a uranium enrichment facility in Iran at the same time.