World
Blast rips through government hospital in Pakistan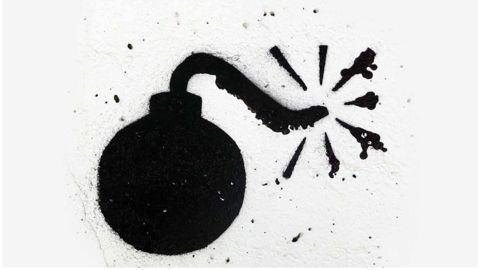 93 died in a bomb blast at a government hospital in Quetta, Balochistan and dozens were wounded. The bomb went off at the gate near the emergency ward.
The President of Balochistan's Bar Association was brought in a critical state to the Civil hospital after being shot at: the explosion took place shortly thereafter.
The police are unsure if the two incidents are connected.
In context:
Tragedy strikes Pakistan again
About

Quetta and Insurgency
Separatist insurgency and sectarian tensions have increased prominently in Balochistan. Quetta, its capital, has particularly seen a spate of targeted killings in recent months.
Baloch separatist groups, Al-Qaeda and other militant groups have a presence there.
Earlier this year a polio vaccination centre, a security convoy, and a site close to the University in Balochistan have been targeted by major bomb blasts.
Hotspot for terrorism

Quetta is the ninth-largest city in Pakistan and the capital of Balochistan, the south western province in Pakistan and is located very close to the Pakistan-Afghanistan border. In 2016, there have been 79 terror related incidents in Quetta. In Pashto, the word 'Quetta' means 'fortress'.
Love World news?


Stay updated with the latest happenings.
08 Aug 2016

Blast rips through government hospital in Pakistan
Details

Reactions to the Quetta blast
Pakistan's Prime Minister expressed his "deep anguish and grief" over the loss of lives which included several senior lawyers.
Emergency was declared at Quetta hospitals and cell phone jammers were installed in the vicinity of the hospital.
CM of Balochistan announced a three-day mourning period and the Supreme Court Bar association declared a seven-day mourning period.
The police confirmed this as a suicide attack.
Details

Before and after explosion
Balochistan's Bar Association President, Bilal Kasi, was gunned down by unknown men. He succumbed to his injuries at the hospital in Quetta. 100 lawyers and several journalists had gathered there.
Shortly after the blast, there was gunfire by unknown men.
A contingent of the Frontier corps and police then arrived to cordon off the area.
09 Aug 2016

ISIS, TTP claim responsibility for Quetta blast
The Islamic State and the Tehrik-e-Taliban Pakistan have claimed responsibility for the deadly suicide bombing in Quetta which claimed at least 75 lives.
In a statement, ISIS said "A martyrdom bomber of the Islamic State detonated his explosive belt on a group of personnel belonging to the Ministry of Justice."
Meanwhile a faction of the TTP has claimed responsibility for the attack as well.