Afghanistan: Taliban fighters try to seize Ghazni city, kill 14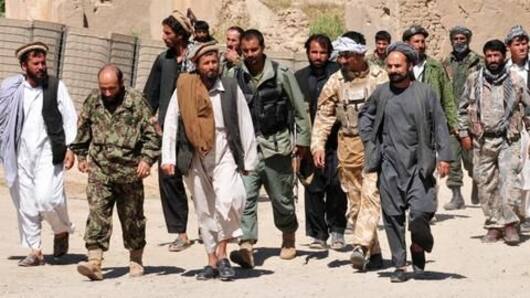 Taliban fighters tried to overrun the southeastern Afghan city of Ghazni early today, hiding inside homes before slipping into city streets in the night to attack security forces.
At least 14 policemen were killed and 20 security forces were wounded, said Baz Mohammad Hemat, the Administrator of Ghazni city hospital.
Another Taliban attack in the district of Obe left six policemen dead.
Here's more.
In context
14 dead as Taliban attacks Afghanistan's Ghazni
Searches
Police conducted house-to-house searches for finding any left Taliban fighters
After repulsing the daring assault, police conducted house-to-house searches for any remaining Taliban fighters.
An investigation is underway on how the insurgents had managed to infiltrate so deep into the city, barely 120km south of Afghan capital of Kabul.
Provincial Police Chief Farid Ahmad Mashal said over 100 casualties were reported.
Taliban have shrugged off the government's latest offers of a cease-fire and negotiations.
Unity power
Which forces assisted Afghan troops in pushing back the Taliban?
Airstrikes called in to quash the offensive also killed dozens of Taliban, Mashal said.
Defense Ministry spokesman Mohammad Radmanish said the army had helped the police and that the city was brought under the control of government forces.
Lt Col Martin O'Donnell, a spokesman for the US Forces in Afghanistan, said American forces and attack helicopters assisted Afghan troops in pushing back Taliban.
Love World news?
Stay updated with the latest happenings.
Notify Me
Taliban claim
Meanwhile, Taliban claimed parts of Ghazni had been seized
Taliban spokesman Zabihullah Mujahid claimed parts of Ghazni had been seized and scores of people killed.
From Friday morning, Ghazni's residents were staying indoors and all shops in the city remained closed. The road from Kabul to Afghanistan's southern provinces was also closed because it runs through Ghazni.
Reportedly, bodies of 39 Taliban fighters were recovered from beneath a bridge in the city.
Taliban stepped up attacks since NATO, US ended combat mission
The Taliban have stepped up attacks across the country since NATO and the United States formally ended their combat mission in 2014, and have seized control of several districts. The US and NATO forces remain in Afghanistan mainly in a supporting and training role.