Washington: 'Suicidal' airline employee steals plane, flies it, then crashes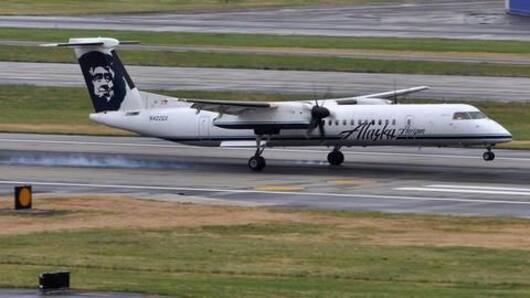 In a rather unusual turn of events, an Alaska Airlines plane was stolen by a 29-year-old man from the Sea-Tac International Airport in Washington on Friday.
After the unauthorized take-off, the Horizon Air Q400 passenger plane was chased by fighter jets. It crashed at Kerton Island, outside Seattle, starting fires.
The Pierce County Sheriff said the accused- a mechanic of unknown airlines was suicidal.
In context
Airline employee steals plane, flies, then crashes
What we know
Police say man was acting alone, deny any terrorist links
The Sheriff said the man was acting alone and denied any terrorist links. They are doing a background check.
After the take-off, the man did some stunts in the air. But police said it could also be a result of his poor flying skills.
Onlookers filmed the aircraft's journey and the clip surfaced on social media. They said they saw smoke and heard loud-noise.
Love World news?
Stay updated with the latest happenings.
Notify Me
Last words
Just a broken man, says man while flying aircraft
Notably, the man's words were grabbed from the Air Traffic Control scanner, and he spoke about being loved. He said many will be disappointed.
"I would like to apologize to each and every one of them. Just a broken guy, got a few screws loose, I guess. Never knew it, until now," he said.
His identity wasn't immediately revealed.
Aftermath
After incident, other flights at airport were grounded
Alaska Airlines confirmed there weren't any passengers on board. Horizon Air chief operating officer Constance von Muehlen said their heart was with the family of the individual.
Soon after the incident, Federal Aviation Administration said a stolen aircraft was a security issue and that they were awaiting more information.
Meanwhile, operations resumed at the Sea-Tac international airport after flights were grounded for some time.