World
Bhutan's royalty calls allegations "malicious"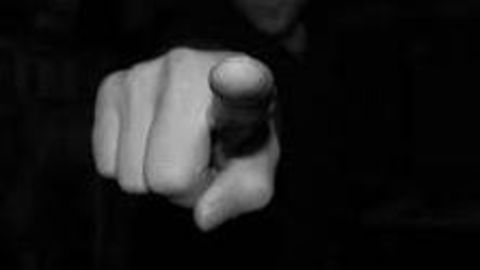 Bhutan's Queen grandmother Ashi Kesang Wangchuck denied the claims made in Rasgotra's book, and termed them as "false and malicious".
She wrote a strongly-worded letter to the former diplomat, stating that she suspected Rasgotra had held a personal grudge against her late brother, to resort to false claims.
She reiterated that the allegations did not corroborate with his character, and he had been loyal.
In context:
Bhutan's royalty denies allegations in Rasgotra's memoirs
Maharaj Krishna Rasgotra was one of India's highly acclaimed diplomats, who served as foreign ambassador to a multitude of nations.
He was also the recipient of the prestigious Padma Bhushan award in 2002.
A former Indian Foreign Secretary, Rasgotra served as Ambassador to Tunisia, Netherlands, Morocco, France, Nepal and UNESCO.
Rasgotra was also appointed as the High Commissioner of India to the United Kingdom.
MK Rasgotra's book

Rasgotra's memoirs
The former Indian Foreign Secretary very recently joined the ranks of many diplomats who had penned their autobiography, and published his memoirs in a book titled 'A Life in Diplomacy'.
The memoir gives a reader a detailed account of events that shaped the country's diplomatic changes.
It encompasses details such as Indira Gandhi's assassination, the Bhopal gas tragedy, and India's relationship with its neighbours.
Love World news?


Stay updated with the latest happenings.
22 Aug 2016

Bhutan's royalty denies allegations in M.K. Rasgotra's memoirs
M.K. Rasgotra's book, 'A Life in Diplomacy', highlighted claims that in the late 1960s, the then Premier Lehndup Dorji had approached Rasgotra seeking help to overthrow Bhutan's monarch.
Rasgotra stated that Dorji claimed the royals had plotted to assassinate his brother, who was Premier before Dorji.
Dorji's sister, who was Queen to the ruling King then, condemned and denied the allegations in Rasgotra's book.
Rasgotra states that he dismissed support requested by Lhendup Dorji

"One of Lhendup's confidants showed up in at my residence to say, in a roundabout way, that Lhendup wanted to avenge his family's loss by ousting the Wangchucks, 'one way or another', and that he was hoping for my support," wrote Rasgotra.
22 Aug 2016

Bhutan's royalty calls allegations "malicious"
Rasgotra confirms all facts to be true

"In my book I have described events and situations I dealt with during limited periods of my assignments as India's Foreign Secretary. The facts of which I have direct personal knowledge are as I have stated them in the book," Rasgotra said.