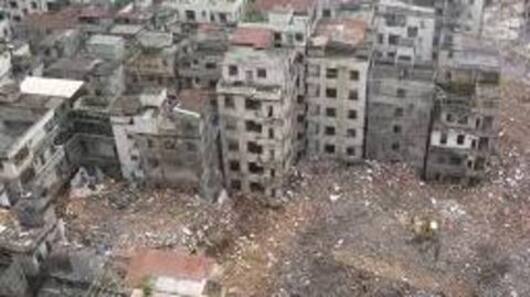 Italy hit by earthquake, death toll rises to 247
An earthquake of a massive 6.2 magnitude struck Central Italy on Wednesday.
The earthquake hit most small towns across the region, reducing the areas into rubble, and trapped many under the debris.
It claimed the lives of many, with the death toll climbing to at least 247.
Reports said that the earthquake has displaced more than 1,000 people across central Italy.
Inaccessible locations prove difficult for rescue efforts
The earthquake's magnitude of 6.2 is reported to result in severe damage across the cities.
The mountainous and hilly regions across central Italy were reduced to rubble, while villages were almost flattened by the tremors.
Amatrice and Accumoli, near Rome, were the worst affected.
The earthquake resulted in immediate collapse of houses and the debris prove to make rescue operations difficult.
Children affected most, Amatrice reduced to inexistence
"Hearing the mayor of Amatrice say that the town no longer exists and hearing that there are children among the victims, I am deeply saddened," Pope Francis told a gathering at St. Peter's Square in Rome.
Love World news?
Stay updated with the latest happenings.
Yes, notify Me
Search operations ongoing, death toll set to rise
Civil protection authorities have said that the death toll is estimated to rise, largely due to massive destruction in remote areas and expected aftershocks of the earthquake.
The aftershocks are expected to last for several days, reports said.
Italy is no stranger to earthquakes, as the hilly Italian region of the Apennines is prone to its fault lines fracturing ever so often.
Germany extends immediate assistance
"Germany will be ready to do everything we can to help Italy if needed, and our thoughts are with the people of the region today," said German Chancellor Angela Merkel.
Italy looks to European Commission for help
Addressing the United Nations assembly in Manhattan, the Italian Prime Minister Mateo Renzi told them that the recent earthquake had caused damage of almost 4 billion euros.
Renzi wants as much leeway from the European Commission as possible, as he prepares the country's bill.
However, he didn't mention if this bill was for immediate aid or larger reconstruction plans.
2 earthquake like aftershocks strike Italy again
Two powerful earthquakes struck central Italy and were later described as aftershocks to the 24 August quake.
The first quake struck with a magnitude of 5.5 while the 2nd had a magnitude of 6.1 on Richter scale.
Both were shallow and no injuries were reported, however, several buildings were damaged.
Small cities and hamlets were cut off and were not reachable till morning.
Historic church collapses, Ussita on streets
Credits:
Ussita, a small town in Italy was hard hit. 200 people had evacuated their homes and would sleep on the streets.
The darkness and downpour had made the rescue difficult.
A church disintegrated in the antiquated Perugian town of Norcia, known for its Benedictine monastery.
Schools were closed as a precautionary measure and a few hospitals were abandoned after sustaining damages.
6.6 magnitude quake rocks Itlay
Italy was rocked by the most powerful earthquake the country felt in decades, after a 6.6 magnitude quake struck near the town of Norcia.
The quake was powerful enough to shake windows in capital Rome.
Fabrizio Curcio, head of the national civil protection agency said there are reports of several injuries, however no casualty has been reported or confirmed so far.