World
Colombia's Government seals a peace deal with FARC rebels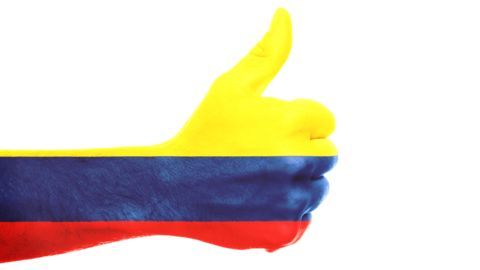 The Colombian Government has finally reached a deal with the country's largest rebel outfit Revolutionary Armed Forces of Colombia (FARC) ending the longest-running - 52-year-old - war in both the Americas.
After a lot of negotiations over the last four years to eliminate hurdles one by one, Colombia's Government and the FARC announced that the final peace deal had been sealed.
In context:
Latin America's longest-running FARC war
Introduction

Colombia and the FARC
The La Violencia civil war (1948-1958) resulted in the formation of Revolutionary Armed Forces of Colombia (FARC).
FARC Chief Manuel Marulanda had settled the group in Marquetalia to create a society for fulfilling the needs of the rural population.
On 27 May 1964, FARC's first confrontation with the Colombian Government happened after a Colombian military attack was carried out on 48 FARC rebels.
Colombian Government initiates peace talks

In 2012 - 48 years since the war began - Colombia's Government initiated

peace talks

in Havana with FARC with an aim to end the civil war. The war is one of the most emotionally-charged issues of Colombia, marked with kidnappings and civilian massacres.
Love World news?


Stay updated with the latest happenings.
2016

Inching closer towards the deal
Both FARC and the Colombian Government had been inching closer toward a peace deal over the last few months.
In Jun'16, both the sides announced a ceasefire while the rebels agreed to lay their arms down.
In May'16, child soldiers were released from rebel custody after an agreement was reached.
Several sticking points, which kept both the sides at loggerheads had been settled.
26 Aug 2016

Colombia's Government seals a peace deal with FARC rebels
A new stage in our history: Colombian President Manuel

Addressing the whole nation on TV, Colombian President Juan Manuel Santos said: "Today begins the end of the suffering, the pain and the tragedy of war. Let's open the door together to a new stage in our history."
Agreement

Latin America's last major guerilla struggle
The agreement signified the end of Latin America's last major guerilla struggle as FARC rebels would abandon weapons.
Some rebels would enter a normal civilian life while some would reportedly run for office.
For most Colombians, the agreement is a promise that the 52-year-old war that claimed over 220,000 lives and displaced over 500,000 people has come to an end.
Love World news?


Stay updated with the latest happenings.
Enormous Opportunity

Enormous opportunity to create a peaceful, democratic Colombia
The agreement is being hailed as a significant move for 50 million Colombians whose economy has been long hampered simply because the state doesn't control all of its territory.
A Political Analyst at Colombia's National Center for Historical Memory Maria Emma Wills said it is an "enormous opportunity" to establish a peaceful, democratic state.
She, however, added the deal is facing stiff political opposition.
Political Opposition

Former President Alvaro Uribe rallying against the deal
Peace in Colombia is likely now; but before the deal is ratified another big hurdle needs to be cleared.
President Santos who had staked his power on this deal must be able to persuade his people who will vote in an "up-or-down" referendum.
But, former President Alvaro Uribe is rallying against the deal as it amounts to an "unjust amnesty" for FARC rebels.
Unanswered Questions

Three questions still remain unanswered
Even if Colombians approve the agreement, its success isn't guaranteed.
Three questions remain unanswered.
Will all FARC rebels who vowed to start a Marxist revolution accept the deal?
How will thousands of insurgents, several of whom were abducted as children and kept in the jungle, be accepted as regular civilians?
Will the guerillas hand over their control over drug trade along with the weapons?