World
Russian Journalist, a critic of Vladimir Putin, found dead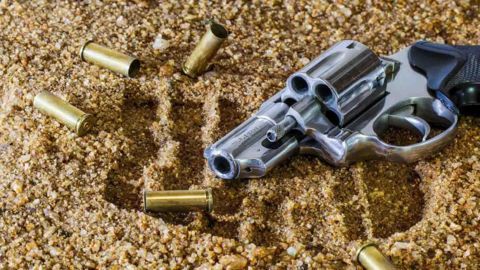 A renowned critic of Russian President Vladimir Putin, journalist Alexander Shchetinin was found dead in his apartment in Kyiv.
When discovered, he had a gunshot wound to his head.
According to Kyiv Operatyvnyi, a news portal, Alexander Shchetinin's body was discovered by his friends who had gone to his apartment in order to greet him on his birthday.
In context:
Alexander Shchetinin, a Russian journalist found dead
About Alexander Shchetinin

Alexander Shchetinin was born in

Russia

in the year 1962. He gave up his Russian citizenship and became an Ukrainian national. He is also the founder of an online news agency known as 'Novy Region' (New Region).
29 Aug 2016

Russian Journalist, a critic of Vladimir Putin, found dead
Love World news?


Stay updated with the latest happenings.
Investigation

Inspection of the Journalist's death
Alexander Shchetinin was found dead in a chair in the balcony of his apartment; he had a gunshot wound to his head and the gun was found beneath the chair.
According to preliminary forensic data, the death is said to have occurred anytime between 8 pm and 9.30 pm.
Shchetinin reportedly told a friend via email that he was planning to commit suicide.
On Putin

Alexander Shchetinin's criticisms of the Russian President
With regards to watching the Russian state TV, controlled by the re-elected Putin, Alexander Shchetinin said, "The more I watched the more I became convinced that nothing can be remedied here. It will take generations to cleanse people's souls of the effects of this radioactive TV."
He had also referred to the Russian President as a "personal enemy" in one of his writings.
Past such cases

Putin critics dead under mysterious circumstances
Alexander Litvinenko, a Russian spy who alleged that Putin had deliberately started the second Chechen War, 1999, was assassinated in 2006.
He died from drinking tea that was laced with highly radioactive Polonium-210.
In July 2016, former Russian Deputy Prime Minister Boris Nemtsov, a fierce political opponent of Putin was found dead on a Moscow street.