World
Explosion at Chinese Embassy in Kyrgyzstan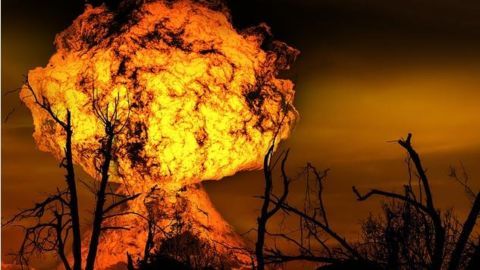 According to local Kyrgyz security officials, a car rammed into the gates of the Chinese Embassy in Bishkek, the capital of Kyrgyzstan.
The car then exploded close to the ambassador's residence; the explosion killed the suicide bomber and injured three embassy employees, all Kyrgyz nationals.
A Kyrgyz security official said it was a "suicide car bombing attack".
In context:
Terror at the Chinese Embassy's door step
Bishkek, Kyrgyzstan

Bishkek is the capital of Kyrgyzstan and is also its largest city. It has a

population

of 1 million and Russian is its official language. Kyrgyzstan declared independence on August 31, 1991 from the Soviet Union and in 1993, it ratified its first post-Soviet constitution.
30 Aug 2016

Explosion at Chinese Embassy in Kyrgyzstan
Love World news?


Stay updated with the latest happenings.
30 Aug 2016

What we know so far
After ramming through the gates, the car exploded in the center of the embassy compound.
Local reports indicated that footage available on social media showed columns of smoke above the building and other images showed concrete and broken glass.
The powerful explosion blew off windows of residential houses in the area.
People working at the Chinese and American embassies located in the vicinity were evacuated immediately.
An official of the Interior Ministry confirmed that the explosive was placed inside the attacker's car but it was too early to call the incident a "terrorist attack."
The car explosion is being investigated by state security service GKNB but no other details were provided.
07 Sep 2016

Embassy attack carried out by ETIM: Officials
Officials in Kyrgyzstan have stated that the attack on the Chinese Embassy was carried out by members of the East Turkestan Islamic Movement.
The ETIM is a militant organization active in China's Xinjiang province.
The attack has fueled concerns that they are now targeting Beijing's interests abroad.
Authorities have confirmed ETIM's involvement and have also identified the bomber, according to Xinhua news.