World
Islamic State bans burqas at security centres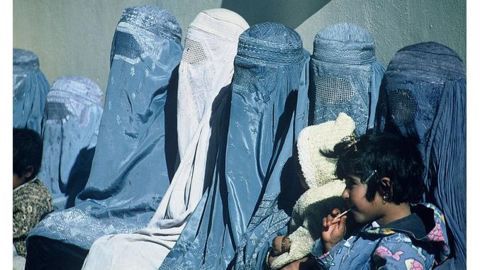 According to Iran Front Page, ISIS has banned burqas at their security centres in the northern Iraqi city of Mosul.
Previously, the jihadis' moral police had forced women to wear the burqa when in public and had severely punished those who would not cover their faces and bodies.
After being hoodwinked in a number of ways, ISIS has cited security reasons for this decision.
In context:
ISIS' new security antics
Celebrating liberation

Last month, US-backed Syrian Democratic Forces advanced into the ISIS-held Syrian town of Manbij and freed civilians from the Islamic State's captivity. Women were seen burning their burqas and veils forced onto them, while some men even cut off their beards, to celebrate their freedom.
06 Sep 2016

Islamic State bans burqas at security centres
Love World news?


Stay updated with the latest happenings.
Details

Reasons for imposing burqa ban
According to reports, ISIS chiefs changed their minds regarding the donning of the garb following a series of deadly attacks on terror commanders by women wearing burqas and niqabs in recent months.
Many captured victims also escaped by covering themselves under a burqa.
In the rest of Mosul and other Iraqi areas controlled by the ISIS, women are still expected to don the burqa.
Information

Other bans imposed by ISIS
ISIS has brought in a number of measures recently, including banning referees from football matches because their decisions are "a violation of Allah's command and the Sunnah."
The terrorist outfit has also banned smoking, dancing, watching foreign television, private internet access and satellite dishes in areas it controls.
People caught breaking the group's rules face harsh punishments which include flogging, beheading, shooting and burning.
The French Burkini ban

Recently, French authorities tried to outlaw the burkini, a Muslim swim suit which is designed to cater to their strict modesty in dress codes. It was later suspended by a

French court

stating that the ban violates basic freedom.