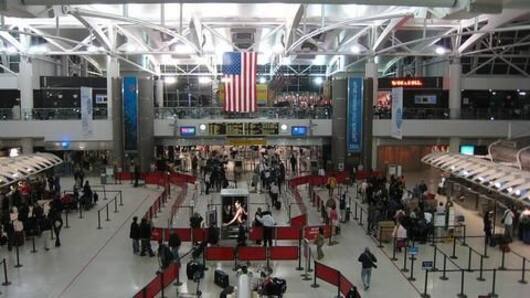 New York's JFK Airport redesign to cost a whopping $13bn
On Thursday, Andrew Cuomo, the governor of the state of New York, announced that the state's iconic John F. Kennedy Airport would be getting a facelift worth a whopping $13bn.
Of the $13bn required for the redesign, 90% will come from private investment.
The redesign will see the JFK Airport's capacity increased by around 15 million passengers a year.
Here are the details.
A brief history of the JFK Airport
The John F. Kennedy Airport was originally called the Idlewild Airport after the Idlewild Golf Course it replaced. It was inaugurated by then US President Harry S. Truman in 1948, and opened for commercial operations. The airport was renamed after President Kennedy's assassination in 1963.
Love World news?
Stay updated with the latest happenings.
Yes, notify Me
What we know about the $13bn facelift
The $13bn facelift will see the JFK Airport get two new terminals that will add for million square feet to the airport.
The first new gates to the new terminals are expected to be open by 2023, and the project is expected to be completed by 2025.
According to Cuomo, the facelift will transform the JFK Airport into a "21st century transportation hub".
JFK Airport is the US' fifth busiest
In 2016, the JFK Airport served a whopping 59 million passengers, making it the fifth busiest airport in the US after Hartsfield-Jackson Atlanta International Airport (Atlanta), the Los Angeles International Airport, the O'Hare International Airport (Chicago), and the Dallas/Forth Worth International Airport, respectively.
The announcement comes ahead of Cuomo's re-election run next month
The announcement comes at a time when Cuomo is standing for re-election next month, and major construction work is underway at New York's LaGuardia airport.
Notably, the redesign of the LaGuardia airport is also one of Cuomo's projects.
With much having been said about the limitations of New York's transportation infrastructure, the redesign of LaGuardia and JFK Airport could get Cuomo significant political mileage.